NASA shows most detailed photos of Saturn's rings
The views are some of the closest-ever images of the outer parts of the main rings.
Published Wed, Feb 1 2017 9:25 AM CST
|
Updated Tue, Nov 3 2020 11:56 AM CST
After more than 12 years studying Saturn, its rings, and moons, NASA's Cassini spacecraft has entered the final year of its epic voyage. The conclusion of the historic scientific odyssey is planned for September 2017.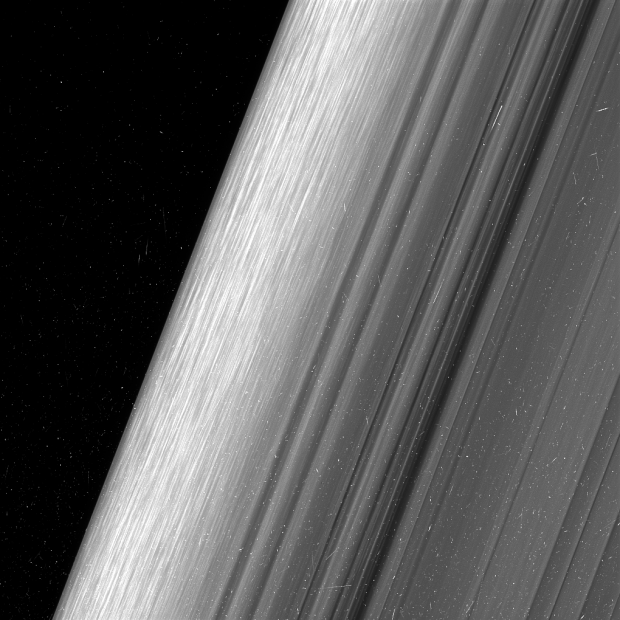 Cassini already sent some impressive images of the Saturn's atmosphere, and now it has shown us detailed images of Saturn's rings.
The views are some of the closest-ever images of the outer parts of the main rings, giving scientists an eagerly awaited opportunity to observe features with names like "straw" and "propellers." Although Cassini saw these features earlier in the mission, the spacecraft's current, special orbits are now providing opportunities to see them in greater detail. The new images resolve details as small as 0.3 miles (550 meters), which is on the scale of Earth's tallest buildings.
The first two images show a region in Saturn's outer B ring. NASA's Cassini spacecraft viewed this area at a level of detail twice as high as it had ever been observed before.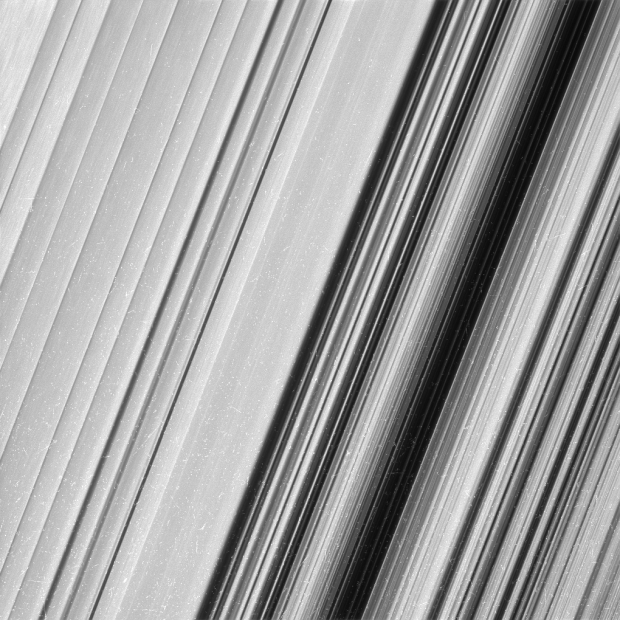 The third image from NASA's Cassini mission shows a region in Saturn's A ring. The level of detail is twice as high as this part of the rings than has ever been seen before. The view contains many small, bright blemishes due to cosmic rays and charged particle radiation near the planet.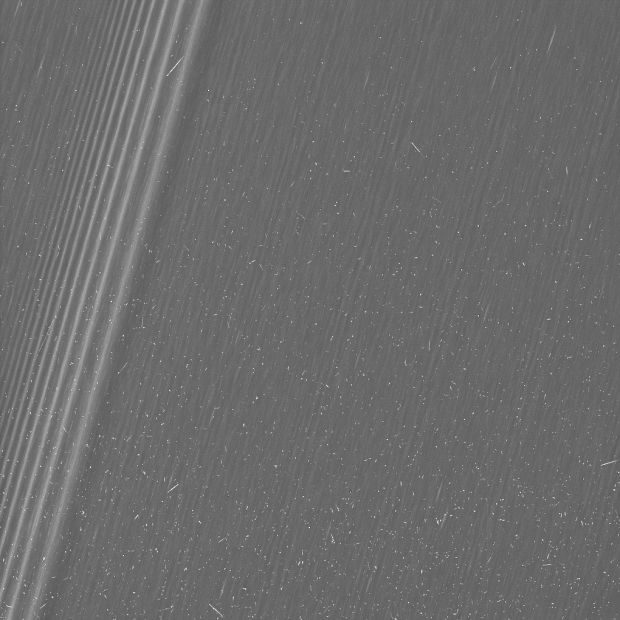 Cassini's final phase called the Grand Finale begins in April 2017. A close flyby of Saturn's giant moon Titan will reshape the spacecraft's orbit so that it passes through the gap between Saturn and the rings - an unexplored space only about 2,400 kilometers (1,500 miles) wide. During the Grand Finale, Cassini will make the closest-ever observation of Saturn, and scientists hope to gain new insights into Saturn's interior structure.
The Grand Finale will come to an end on September 15th, 2017, as Cassini dives into Saturn's atmosphere, returning data about the planet's chemical composition until its signal is lost. Friction with the atmosphere will cause the spacecraft to burn up like a meteor soon afterward.
Related Tags