Today Bandai Namco revealed Tekken 7 has been delayed to June 2, 2017 on all platforms. June is a far cry from the original "Early 2017" timeframe touted by the publisher, with the game now releasing in Summer 2017 instead, but the publisher has stepped in to answer for the cause of the delay.
Although Tekken 7: Fated Retribution has been out since 2015 in Japan, the console and PC port is much different than the arcade version. The NA and European Tekken 7 will have a multitude of features that aren't available in arcades while also retaining much of the same content of the Japanese version.
"The console version of TEKKEN 7 contains features, tuning, characters, and modes that are not found in the arcade version," a rep from the publisher wrote on Bandai Namco's Facebook page.
"This version benefits from everything we learned from the arcade launch of the game. The console version also contains a full story mode not found in the arcade version, along with some fan favorite characters. We also want to make sure our online tournament features perform to the highest possible standard. All of these improvements take time and we appreciate your patience."
Read Also: Tekken 7 will run at 1080p 60FPS on PS4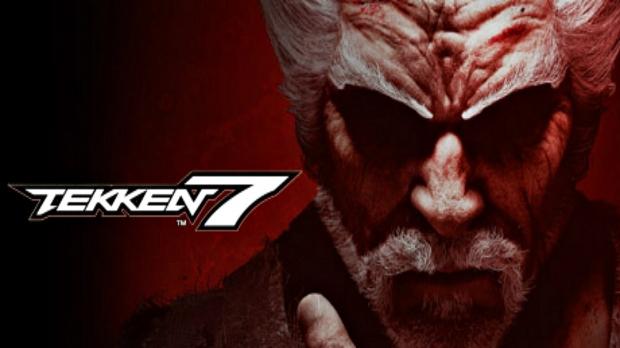 While the delay will allow the publisher and Tekken creator Katsuhiro Harada to refine and fine-tune the fighter, the delay has many gamers disappointed. At least the publisher didn't pull the old "pre-order delay" bait and switch that many triple-A devs and publishers like to pull.
What's more is that Tekken 7 will also be marred by paygates and season passes, with extra characters being walled off behind paid DLC barriers, and even has Eliza as an exclusive pre-order bonus. So essentially think Street Fighter V's awkward scheme being applied to Tekken.
Now I don't feel this is fair to gamers or the franchise as a whole, and I hope beyond hope that Tekken 7's playable character roster will be complete at launch. If gamers have to wait to fill in their ranks with $5 characters, then Tekken 7 will suffer big time, and the series will be forever alienated to fans--just like Street Fighter V was.
Tekken 7 will release June 2, 2017 on PS4, Xbox One and PC (via Steam).
Check below for a full copy of the official press release.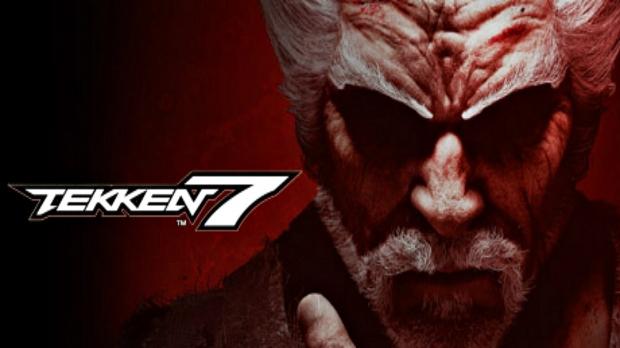 TEKKEN 7 for home consoles and PCs represents the culmination of the highest levels of fighting game development, even surpassing its arcade counterpart by offering additional balance and fine tuning, the inclusion of a dramatic story mode, more characters, and the implementation of online tournament modes that are sure to ignite the fighting spirit amongst gamers around the world.

When TEKKEN 7 launches on June 2, 2017, the game will be available with a variety of special offers that are sure to please hardcore TEKKEN fans and newcomers to the series, including:

The TEKKEN 7 Collector's Edition (available for PlayStation 4 & Xbox One); collectors and hardcore TEKKEN fans will be pleased to learn that there will be a TEKKEN 7 Collector's Edition containing a spectacular statue measuring approximately 12" tall by 18" wide that features a dynamic pose with Kazuya fly kicking Heihachi in mid-air, a special Steel Book, and the official TEKKEN 7 soundtrack.

A TEKKEN 7 Season Pass (available for PlayStation 4, Xbox One, STEAM) will grant players access to three content packs aimed to extend the TEKKEN 7 experience and will include new playable characters, new stages, a new game mode, costume packs, and a bonus 35-piece Metallic Costume Pack. *Each DLC pack contained within the TEKKEN 7 Season Pass may also be purchased separately.

TEKKEN 7 Pre-order Bonus (available today for PlayStation 4, Xbox One, and STEAM) will feature DLC access to Eliza, the famed vampire character that made her TEKKEN debut in TEKKEN Revolution. Xbox One players will be treated to an added bonus of receiving a free copy of TEKKEN 6 that takes advantage of the backwards compatible capabilities of the Xbox One platform.

A special Digital Xbox One Pre-order Pack (available on the Xbox Store beginning on January 31, 2017) will include DLC access to Eliza and a free copy of TEKKEN 6 that takes advantage of the backwards compatible capabilities of the Xbox One platform.

The TEKKEN 7 Digital Deluxe Edition (available for PlayStation 4, Xbox One, STEAM) will include TEKKEN 7 and the Season Pass.

Lastly, the PlayStation 4 version of TEKKEN 7 will contain exclusive content: legacy costumes from TEKKEN 4 and TEKKEN 2 for King, Xiaoyu and Jin as well as a Jukebox Mode where fans can listen to classic Tekken music tracks and even create playlists of Tekken music to listen to while they play.