Microsoft buys leading API studio Simplygon
Microsoft acquires the company behind one of the most popular software development kits in the entire games industry.

Published Wed, Jan 18 2017 4:38 PM CST
|
Updated Tue, Nov 3 2020 11:56 AM CST
Microsoft has just purchased Simplygon, the team behind an API that's employed in tons of console, PC and mobile games by virtually every triple-A publisher and developer in the industry, including EA, Activision, Ubisoft, Nintendo, Bethesda, Sony and Capcom.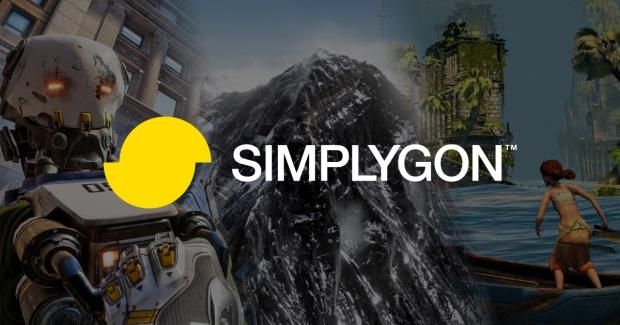 Simplygon's 3D data-optimization technology has seen widespread implementation across the industry, and Microsoft's recent acquisition is no doubt part of the company's Windows 10 UWP unified framework, and will be a key part in its new focus.
In fact, I see Microsoft leveraging Simplygon to make unique dev tools to scale Xbox games across all Windows 10 platforms--Windows 10 PCs, Xbox One, Xbox One S and Project Scorpio consoles.

Simplygon is also a major boon for Microsoft's new mixed reality gaming push, which will facilitate across Windows 10 PCs, its Hololens AR headset, and its new VR-ready Project Scorpio console.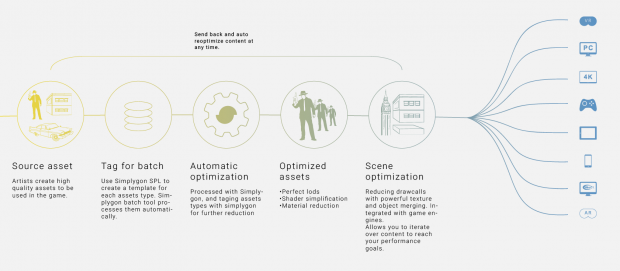 Microsoft has enlisted key OEMs like ASUS, Dell, Acer, Lenovo and HP to make cheap and accessible VR headsets powered by Windows 10. Simplygon is used for games across the entire spectrum of hardware, including AR and VR platforms, so this acquisition will fold neatly into Microsoft's widespread approach to future hardware and games.
We have a strong feeling that this is a great move for Microsoft's future, and Simplygon will not only continue powering the industry's top games, but help facilitate Microsoft's next-generation games platforms; whether they be PC, Mixed Reality, console, or mobile-based.
We're excited to announce that Simplygon has been acquired by Microsoft!

Throughout our journey, we've been laser focused on helping developers push the boundaries of 3D. From our early days delivering advanced level-of-detail solutions, to the adoption of Simplygon SDK by most leading AAA game development studios, and our more recent expansion into enterprise AR/VR, Simplygon has made automatic 3D data-optimization increasingly more accessible to developers. Our next challenge is 3D For Everyone, the ultimate accessibility! We're thrilled to join forces with Microsoft to make this happen.

Thank you to everyone who has helped us along the way - our customers, partners, investors and employees.

Sincerely,

CEO Matt Connors, Founder & CTO Ulrik Lindahl, and Co-Founder Koshi Hamedi
I am pleased to announce that Microsoft has acquired Simplygon, a premier developer of automatic 3D data-optimization solutions. This acquisition accelerates our 3D For Everyone vision and strategy, which we introduced with the Windows 10 Creators Update at our event this past October in New York.

image: https://mscorpmedia.azureedge.net/mscorpmedia/2017/01/Simplygon-logo-300x122.png

Simplygon logoSimplygon's technology and talent will strengthen our position in 3D creation, making it easier to capture, create and share in 3D. It builds on and extends our aspirations to empower a new wave of creativity with the Windows 10 Creators Update, Paint 3D and our online creator community at Remix3D.com.

Simplygon was developed by Donya Labs AB, a privately held company based in Sweden. Donya was founded in 2006 with the aim to be the premier developer of automatic 3D data-optimization solutions. Simplygon is a leader in 3D game optimization, dedicated to helping creators and users of 3D data across industries optimize content pipelines and streamline workflows.

The leadership team, led by CEO Matt Connors, founder and CTO Ulrik Lindahl and co-founder Koshi Hamedi, bring a depth of knowledge around 3D creation optimization, and we're excited to welcome the team to Microsoft.
Related Tags