Tesla's Model S P100D is the quickest production car in the world. When Ludicrous mode is turned on, it can achieve 0 to 100 km/h (0-60 mph) acceleration in 2.5 seconds, which is quite impressive. With the new Ludicrous Plus Software update, the results are even better and the time drops to 2.4 seconds.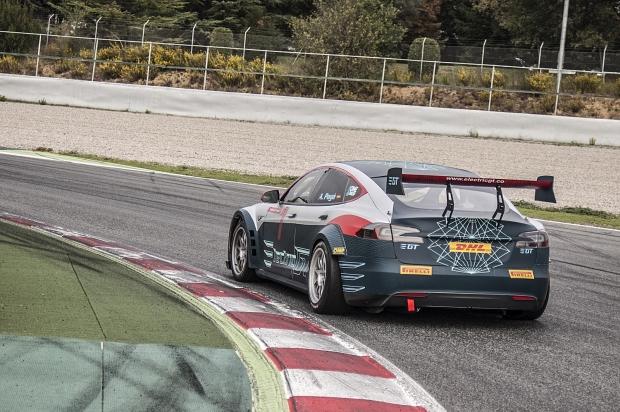 But, it doesn't end there. Although it isn't a production vehicle, this modified Tesla Model S, created for the Electric GT Championship, goes from 0-100 km/h in an insane 2.1 seconds.
The car isn't a race car, but it has been modified. The team had to remove around 500 kilos from the curb weight, and they also boosted the horsepower to 778.
EGT'S #TeslaModelS stars in @Autosport_Show's Live Action Arena. #ASI17 #racing #car #show https://t.co/QKAZb1VWqP pic.twitter.com/Fq3O2r3yGS

— Electric GT (@EGTChampionship) January 13, 2017
The race will take place in autumn with ten teams and 20 drivers, all of which will drive the same Model S.