Sony has many more unannounced PS4 games for 2017
Not content with thrashing Microsoft with its exclusives lineup, Sony promises many more unannounced PS4 games are coming in 2017.

Published Thu, Jan 12 2017 3:20 PM CST
|
Updated Tue, Nov 3 2020 11:57 AM CST
Once again, Sony's PS4 exclusives are utterly dominating Microsoft's Xbox exclusives. While Xbox has about seven revealed console exclusives for 2017, Sony has around thirty seven titles that will be exclusive to the PlayStation platform, and the Japanese console-maker promises that list will continue to grow throughout 2017.
In a recent interview with Japanese magazines Dengenki and Famitsu (translated by Siliconera) various devs shared their plans for 2017. President of Sony's Worldwide Studios Shuhei Yoshida in particular had something interesting to say: "We have numerous unannounced titles in production. Please look forward to their announcements," the Sony exec told the publications.
It appears Sony isn't really content with steamrolling Microsoft's 2017 lineup--it's not enough to just beat your rival insofar as games, but you want to facilitate your own true sense of games variety and offer a multitude of different experiences for all players.
Yoshida previously remarked that 2016 was the "year for amazing PlayStation hardware" thanks to the release of the 4K-ready PS4 Pro console, and that 2017 will be the "year of amazing PlayStation software." Based on this current lineup and the games we don't even know about yet, I'd say he's right.
Sony already has some 37 confirmed console exclusives planned for 2017, and Yoshida says that list will continue growing.
Yakuza 0

Hatsune Miku: Project DIVA Future Tone

Nioh

Persona 5

Horizon: Zero Dawn

Nier Automata

Shenmue III

Uncharted: The Lost Legacy

Dragon Quest Heroes II

Kingdom Hearts HD 1.5 + 2.5 ReMIX

Final Fantasy XII: The Zodiac Age

Crash Bandicoot: N.Sane Trilogy

Ace Combat 7

Yakuza Kiwami

Gran Turismo Sport

Hellblade: Senua's Sacrifice

Ni no Kuni II: Revenant Kingdom

PaRappa the Rapper Remastered

Danganronpa 1-2 Reload

Gravity Rush 2

Kingdom Hearts HD 2.8 Final Chapter Prologue

Tales of Berseria

Danganronpa V3: Killing Harmonya

MLB The Show 17

Double Dragon IV

Digimon World: Next Order

Divide

What Remains of Edith Finch

The Silver Case

Birthdays: The Beginning

Boundless

Death's Gambit

2064: Read Only Memories

Nex Machina: Death Machine

Nidhogg 2

Pyre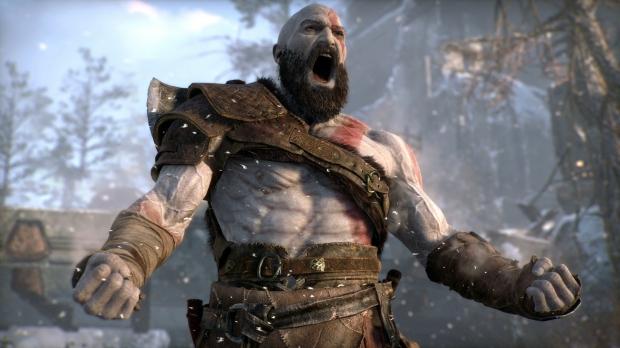 Related Tags