This should've been No Man's Sky's reveal trailer
If Hello Games had used a trailer like this to show off No Man's Sky they wouldn't be one of the most despised indie teams in gaming.

Published Tue, Jan 10 2017 2:10 AM CST
|
Updated Tue, Nov 3 2020 11:57 AM CST
You might be tired of hearing about No Man's Sky, although it's been weeks since we talked about it last. But we've just stumbled upon a trailer that could've saved Hello Games a lot of heartache.
The real problem with No Man's Sky is a huge portion of what Hello Games promised simply wasn't in the game. The VGX 2013 reveal video was a huge mistake, showing us content that we never saw in the final release three years later. But what if Hello Games showed off a more truthful video instead? Something like the footage you'll see above?
YouTuber Zagisa made a rather surreal--but extremely truthful--video that exposes what No Man's Sky is all about. Zagisa's video should've been the kind of thing Hello Games showed off, instead of promising things it couldn't possibly deliver, even with 3 years of dev time.
The video dispenses the hype, overpromising and bullshots to get at the real core of the game: mystery and sci-fi exploration. As I wrote in my No Man's Sky review, this isn't the kind of game you play for a goal--it's the kind of game you play to lose yourself in. In that way, it's cathartic, but immensely boring if you play it as you would any other space sim.
Although No Man's Sky is being updated by the team to include more features like base building and more closely resemble the content shown in the launch trailer, the damage has been done, and Hello Games' reputation has been forever tarnished on a Peter Molyneaux level.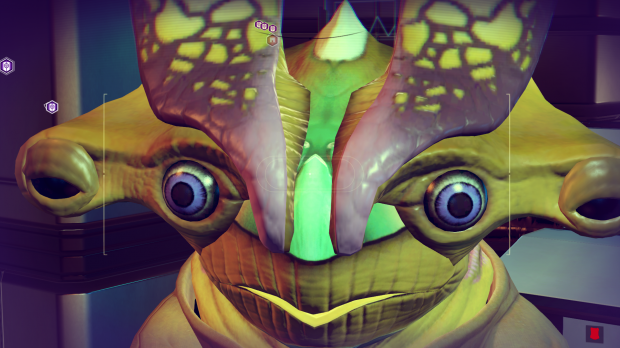 Related Tags