Cherry unveils its new silent mechanical keyboard
No-frills silent mechanical keyboard with Cherry MX Red and Black switches.

Published Fri, Jan 6 2017 4:23 PM CST
|
Updated Tue, Nov 3 2020 11:57 AM CST
CES 2017 - Cherry, the company behind the world's most popular mechanical keyboard switches, today announced its new Cherry MX Board Silent keyboard.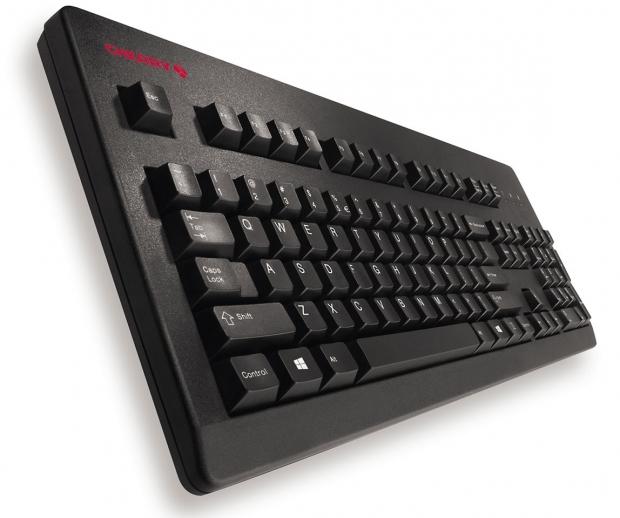 This is a no-frills keyboard optimized for dependability and silent use--you won't find any fancy RGBs on this mechanical board. This particular model is based on the popular G80-3000 mechanical keyboard, and features uniquely rubber pads on the insides of the key switches to ensure ultra-quiet keypresses. "The integrated 2-component stem reduces audible clicks at the bottom-out and top-out to a minimum. As with every other MX switch, these features include a sturdy housing made of plastic polymer, a precise spiral spring, and the unique Gold Crosspoint contact technology."
The Cherry MX Board Silent comes in plain black and grey flavors with either Cherry MX Black or Cherry MX Red switches. As far as reliability goes, the Cherry MX Board Silent has impressive dependability ratings including 50 million keystrokes, a Mean Cycles Before Failure of 1 billion operations, and a Mean Time Before Failure of 80,000 hours. Cherry backs the board with a 2 year warranty to boot.
Precision key switches Made in Germany (CHERRY MX technology)

High-quality keyboard with laser-etched keycaps for demanding tasks and the highest performance

CHERRY MX Silent switches with Gold Crosspoint contact technology

Noise-optimized MX key switch version with patented noise reduction, using an integrated 2-component stem which clearly minimizes noise at top-out and bottom-out

Self-cleaning contacts, dust- and dirt-resistant

Over 50 million keystrokes per switch without compromising quality

Long-lasting safe switching performance with renowned "original CHERRY quality", tried-and-tested a billion times over

N-key rollover: Simultaneous operations of up to 14 keys without any key ghosting effects

PC and Mac compatible over USB
The Cherry MX Board Silent costs $149, but no availability has been announced.
For more information, check the Cherry MX Board Silent's official press release, the keyboard's data sheet, and the product page.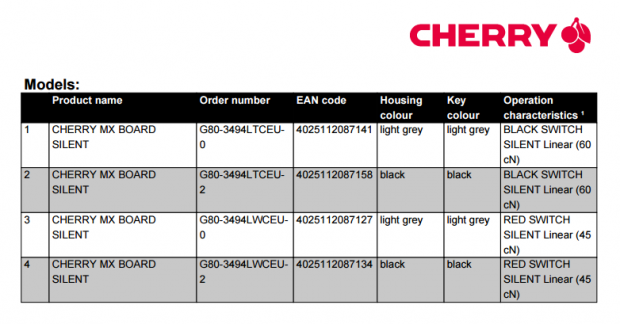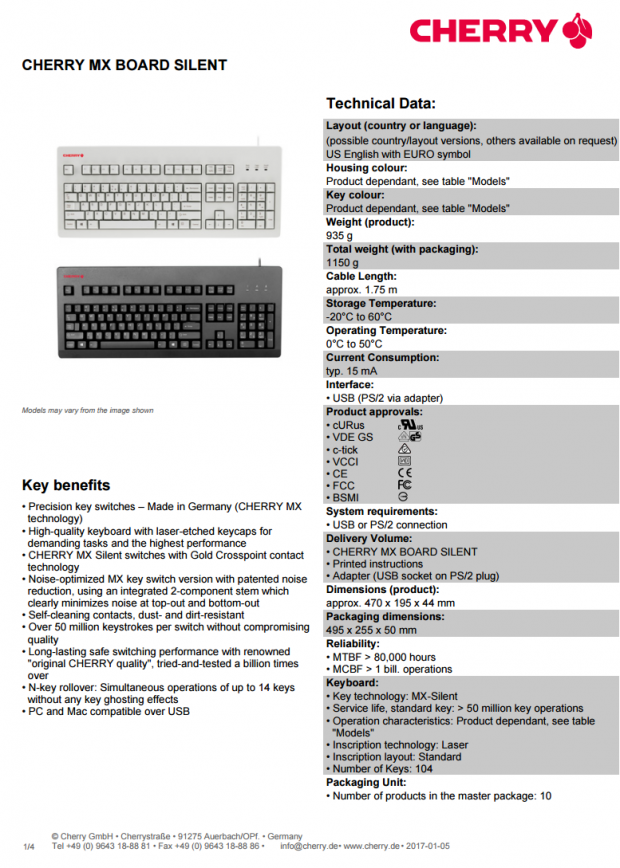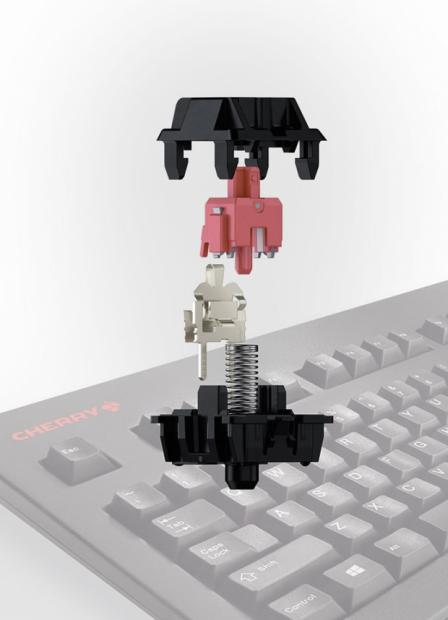 Related Tags