Nintendo Switch may use Display Port over USB Type-C
Switch likely won't use a Display Port cord, but the USB Type-C mode that allows a host of visual, audio, and performance benefits.

Published Thu, Dec 22 2016 3:13 PM CST
|
Updated Tue, Nov 3 2020 11:57 AM CST
We've long known that Nintendo's new Switch transforming handheld hybrid would have a USB Type-C port in its dock, and now it looks like the system may leverage Display Port over USB 3.1 for all sorts of benefits including the ability to transmit data, video and power in the same port.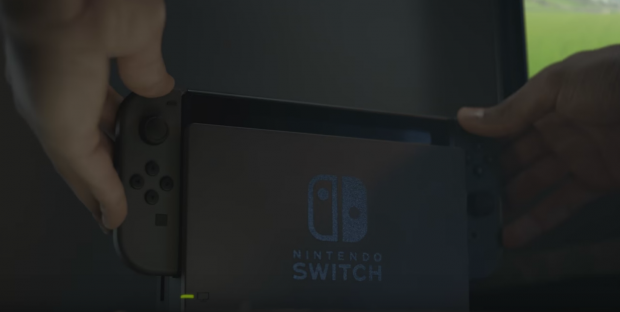 According to The Wall Street Journal's Takashi Mochizuki, who cites reports from Ace Research Institute analyst Hideki Yasuda, the Nintendo Switch will leverage Display Port Alternate Mode over USB Type-C for a host of additional functionality.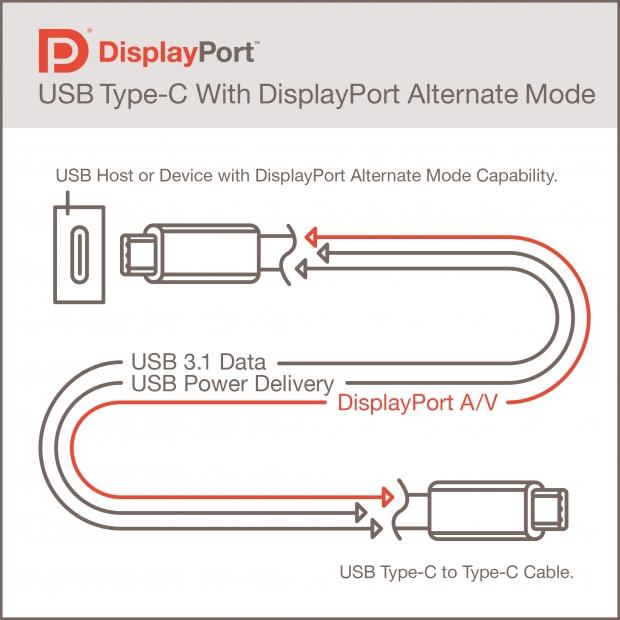 Display Port Alternate Mode over USB Type-C can enable 4K 60Hz with 24-bit color, 5K (5120 x 2880) display support without compression, HDR, HDCP 2.2, high-end multi-channel audio--but we're not saying that the Switch will do 4K 60FPS or even 5K for that matter, just the general benefits that this particular mode can offer, depending on the bandwidth and graphics horsepower.
This doesn't mean that the Nintendo Switch will have a Display Port cord coming out of its dock; the Display Port functionality is embedded into the USB Type-C cord itself, and can take over some of the USB 3.1 lanes. We can also postulate that the Switch will still end in a HDMI cable to enable easy video transmission across current HDTVs.
DisplayPort Alternate Mode could also help streamline the Switch upscale game video signals to 4K UHDTVs, and the current Maxwell Tegra X1 is capable of upscaling/native 4K video content, so it might be possible depending on the Switch's GPU and bandwidth.
But how will this work exactly?
Well, the Switch's dock has a USB Type-C male connector that plugs into the Switch tablet's USB Type-C female outlet. Since Display Port Alternate Mode over USB Type-C requires a Type-C to Type-C cord, one end of said cord would be the male outlet that the Switch docks into, and the other would be wound through the dock itself and hook up to an internal HDMI adapter.
As such, the dock itself will be the required "adapter" that essentially adapts and separates the USB-Type-C video signal from the power and data lane transmissions into a managable video signal over HDMI, which would then hook up to a 1080p HDTV screen.
This would also explain why the Nintendo Switch can't be played on an HDTV without the dock, as the dock itself is adapting and essentially "filtering" the USB Type-C DisplayPort signal through the HDMI cable.
There is a possibility that the Switch dock won't have an HDMI out, however, but this is far less likely.
In this configuration, the Switch would simply have a female USB Type-C outlet that would require users to attach a USB 3.1 to HDMI adapter cable, which would end in a HDMI female port, and require another separate HDMI cable to be plugged in to carry the signal to an HDTV.
So in this scenario the Switch would require a separate adapter to play on HDTVs.
I think this is extremely unlikely as consumers would be very, very confused, and I think it's less likely that Nintendo will even mention the Display Port Alternate Mode over Type-C functionality at all.
Read Also: Nintendo Switch certified for Vulkan and OpenGL 4.5
Expected Nintendo Switch specs and performance
(Note: most of this information has not been officially confirmed)
Console Mode
Chip type: highly-customized, revamped Tegra, possbily 20nm Maxwell or 16nm Pascal

Power: USB Type-C, charged docked

Video out: HDMI

GPU clock: 768MHz (max, could be variable based on game/app/program, won't always hit max perf)

CPU clock: 1020MHz (consistent perf)

System RAM: 4GB unified memory (unified VRAM and DRAM)

Resolution output: native 1080p switched over from handheld's 720p resolution

Unreal Engine 4 GFX display settings: High
Handheld Mode
Chip type: highly-customized, revamped Tegra, possbily 20nm Maxwell or 16nm Pascal

Power: USB Type-C, external charger

Video out: N/A

GPU clock: downclocked to 302MHz (maximum based on game/app/program, won't always hit max perf)

CPU clock: 1020MHz (consistent perf)

System RAM: 4GB unified memory (unified VRAM and DRAM)

Battery Life: ~3 Hours?

Resolution output: 720p resolution in 6.2-inch tablet handheld

Unreal Engine 4 GFX display settings: Medium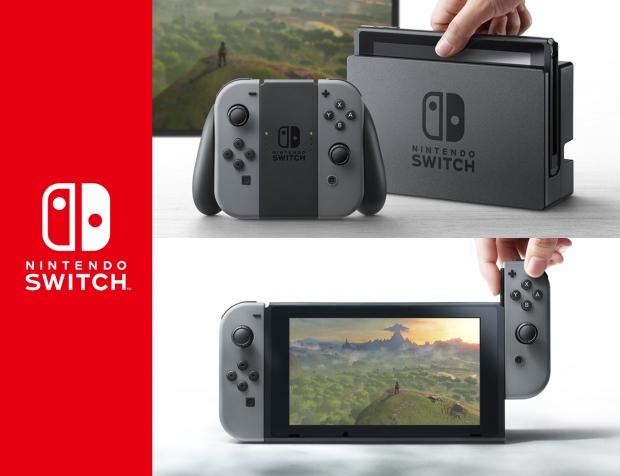 In other Nintendo Switch news, Digital Foundry has "revealed" the hybrid handheld-console's GPU and CPU clock speeds across its two modes, claiming that the system's GPU will run at 768MHz while docked and 302MHz while taken on-the-go as a handheld.
The CPU clocks, Digital Foundry notes, will stay at a consistent 1020MHz across both of the modes.
We've also reported that the Nintendo Switch would have variable CPU and GPU perf across these two modes, as highlighted by the system's recently published patents.
Hideki Yasuda also corroborated our claims that the Nintendo Switch would be powered by a next-generation Pascal Tegra X2 chip, likely based off of NVIDIA's latest "Parker" Tegra SoC architecture.
Read Also:How Nintendo Switch hits console quality on the go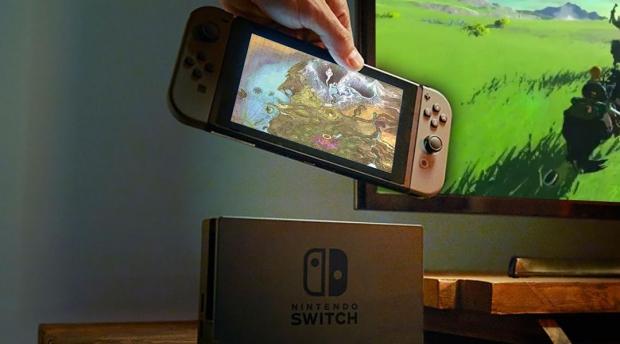 Here's a brief rundown of the predictions Yasuda has made up until now:
Ace Yasuda: Switch likely using 14/16nmFET process; GPU would be Pascal-based. Power of APU, bus between APU and DRAM likely weaker than PS4

Ace Yasuda Cont'd: Switch game card would use serial transmission. Dock connected via 1 port. Peripheral connections would be high-speed.

Ace Yasuda Cont'd: Switch would be ideal for transmitting large data to DRAM without delay. Good for open-field games with large map data.

Ace Yasuda Cont'd: Important to note tech details of Switch itself won't decide whether Switch would be successful.

this compares Switch & PS4, from Yasuda's report. left box says game card, center internal storage unknown, right external/internal display
We expect Nintendo not to touch upon these details at the Switch's special reveal event in January; these are in-depth technical specifications, and I think Nintendo will only reveal tech specs like the exact NVIDIA processor in the Switch, but not this kind of info.
The Nintendo Switch will release on March 2017, likely for a price point of $249 for a regular bundle, and $299 for a deluxe edition.
Check below for everything we know about the Nintendo Switch so far, including rumors, specs, reports, analyses and confirmed details.
Everything we know about Nintendo Switch so far:
Related Tags