Microsoft: you have to 'fudge' info to market 4K HDR
4K HDR console gaming is here, but Microsoft admits they have to 'fudge' the details to get consumers interested--but Sony's guilty, too. Here's how.

Published Mon, Dec 12 2016 10:34 AM CST
|
Updated Tue, Nov 3 2020 11:57 AM CST
Since 4K HDR gaming is something you have to see to believe, marketing it can be very difficult: you literally can't see the differences unless you already own the requisite 4K HDR displays, making the next resolution jump quite nebulous for Sony and Microsoft to sell. Due to this roadblock and difficulty, Microsoft exec Albert Penello says companies "have to fudge things a bit" in order to sell 4K HDR gaming.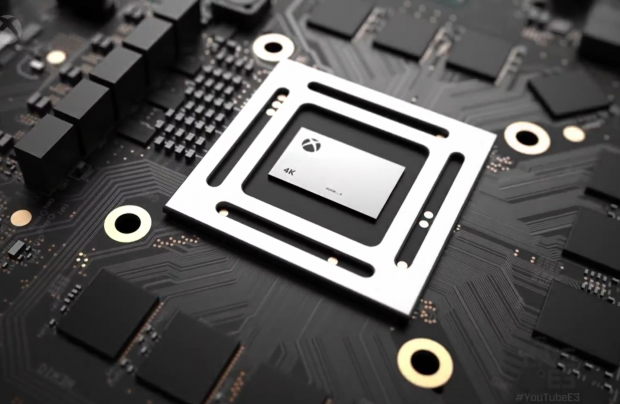 Like it or not, consoles are forging ahead to the new realm of 4K HDR gaming. Sony's pushing into this territory with its new 4K-ready mostly-upscaled PlayStation 4 Pro, and has even enabled HDR for base PS4 consoles. Microsoft, however, has two consoles for 4K HDR gaming: the new $299 Xbox One S, which upscales regular Xbox One games to 4K on UHDTV screens and supports HDR, and its "monster" Project Scorpio, which will enable native 4K gaming with its (likely) AMD Vega GPU. But when Sony announced the PS4 Pro in September, it was very difficult to actually sell the console on its merits, as you literally can't even its main selling point unless you already have the required 4K display hardware.
So how will Microsoft and Sony get around this very obvious roadblock? By "fudging" the details. "Showing people what 4K and HDR looks like is really hard when you're not watching the thing in 4K or in HDR," Microsoft exec Albert Penello said on Major Nelson's recent podcast. "How do we market that and be honest. You have to fudge things a little bit to show the differences, but you want to do it in a way that's honest. So even telling customers what it looks like, we have to go through that journey."
Both Microsoft and Sony are guilty of 'fudging' the details, and here's how.
Sony 'fudging' PS4 Pro details
Sony has certainly fudged the details in its own way by trying to sell the PlayStation 4 Pro as a "premium 4K console," while the system upscales most of its games to "4K" using checkerboard rendering.
Sony has also said that it made the PS4 Pro so gamers wouldn't migrate to the PC for the best graphical experience.
Very few games run at native 4K on the PlayStation 4 Pro, and the ones that due often suffer from substantial frame rate drops.
"I would say the majority will be upscaled - at least based on the game portfolio I have seen to date," Sony Interactive Entertainment President Andrew House told Digital Spy in a recent interview. But wait, isn't Sony promising 4K gaming? Isn't it misleading not to disclose most PS4 Pro games will be upscaled 4K, not native? House doesn't think so.
"No, I don't think [PS4 Pro] is misleading. I think that whatever the term is, it's a question of whether people see a demonstrable difference in the game experience or not, rather than the term we use to apply to it," House said. "I think that's what people are looking for and they'll make their judgement as to whether that's working for them or not."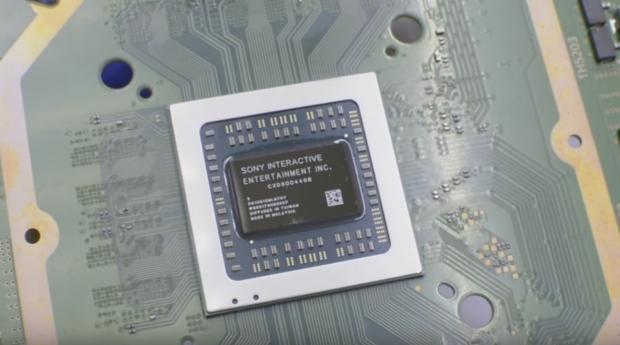 Another big selling point of the PS4 Pro is the ability to play regular PS4 games with enhanced graphics and frame rates without needing a 4K UHDTV.
PS4 Pro enhanced games, however, is entirely up to developers, and there's no guarantee every PS4 game will even play at 1080p 60FPS on regular 1080p displays on the PS4 Pro.
Furthermore, some games actually play worse on the PS4 Pro in 1080p thanks to the console's super-sampling, which also causes frame rate lag.
Original PS4 Specs
CPU: 8 Jaguar Cores at 1.6GHz
GPU: AMD GCN, 18 CUs at 800MHz (equivalent to Radeon HD 7850)
Memory: 8 GB GDDR5, 176 GB/s
PS4 Pro Specs
CPU: 8 Jaguar Cores at 2.1GHz
GPU: 4.20 TFLOPs Polaris GPU
Memory: 8 GB GDDR5, 218 GB/s
Last but not least, the PS4 Pro doesn't have a 4K UHD Blu-ray player. Why? So you'll sign up for Sony's bandwidth-smashing 4K ULTRA streaming service instead.
We go into all the details why Sony nixed the 4K UHD Blu-ray player here, and make no mistake, it wouldn't have cost Sony any real extra money to put it in.
This was a tactical move on Sony's part, and I fully expect to see another PS4 console released in 2018 or 2019 that features all the hardware and content that the PS4 Pro should've featured. After all, the PS4 Pro was everything the original PS4 was meant to be, and Sony will continue this line of industry going for quite some time.
Microsoft 'fudging' Project Scorpio details
Surprisingly, Microsoft's tactics have been mostly straightforward when it comes to the Xbox One S. They've confirmed the $299 Xbox One S, which uses a boosted CPU and GPU on a 16nm FinFET process to facilitate an internal console upscaler that upscales 1080p games to fit on 4K UHDTV screens.
When it comes to Project Scorpio, however, Microsoft has been somewhat vague and 'fudged' the details.
The console-maker confirms Project Scorpio will game in native 4K, but was careful to only say that first-party games will be native 4K, and other games will be in "true 4K," whatever that means. True 4K is likely upscaled 4K, but will it be closer to actual native 4K than Sony's checkerboard rendering?
Then there's the weird statements that Project Scorpio may not be able to run all Xbox One games in 1080p 60FPS--only those with dynamic resolution.
But then Microsoft seems to contradict themselves by saying developers can choose native 4K gaming or 1080p 60FPS on Project Scorpio.
For a concrete reminder of "fudging," here's some of the things devs and Microsoft execs said about Project Scorpio in the console's E3 2016 sizzle trailer. Note that a lot of these things may be 100% true about Project Scorpio.
"When I saw the specs of this time I'm like wow. I said to myself 'they're really going for it, they're not holding anything back." "It's going to make developers happy, it's going to make gamers happy. They're going to get a very powerful GPU out of it."

"The highest res at the best frame rates--no compromises."

"The box we're creating is incredible. It's gonna have 8CPU cores, 320GB/s memory bandwith, 6TFLOPs of GPU power--it's a monster."

"This is the console that developers asked us to build--a console that has no boundaries, has no limitations. For me and the fans Xbox has always been about delivering innovation, and delivering the world's most powerful console is something we definitely want to do," Xbox exec Mike Ybarra said at the show.

"We believe in hardware innovation without sacrificing compatibility. We see exciting opportunities on the horizon, opportunities to unlock more innovation from gamers and developers alike. The next step-change for developers and gamers must deliver true 4K gaming and high-fidelity VR. So we've been talking to our friends and asking them what they want to see from us," Xbox head Phil Spencer said on stage at E3 2016.

"This kind of technology is what we really need to make our vision and our art come alive."

"You get 4K gaming--true 4K resolution. I can't wait to see what developers do with all that horsepower in the box. We can render at 60Hz we can render fully and uncompressed pixels--the highest quality pixels that anybody has seen." (Xbox spokesperson)

"We're moving Fallout 4 to VR, and to have a console that can support that at the resolution and speed we really want...I think it's going to be magical."

"We add to the Xbox One library without forcing gamers to give up the hardware and community they love so much. These two systems are part of the same family; the games will work on both, the accessories will work on both."
Project Scorpio confirmed specs:
6 TFLOPs of performance

320GB per second memory bandwith

8 CPU Cores
Project Scorpio Hardware Predictions:
CPU: 8-core Zen CPU
GPU: Based on a highly-customized form of AMD's new 14nm Polaris and Vega architectures to hit native 4K gaming
RAM: 12GB of GDDR5 unified system memory clocked at 320GB/s
What's with all the fudging?
So yeah, both Sony and Microsoft have "fudged" the details quite a bit. Luckily you have us to break everything down and digest the PR-speak.
What's with all the "fudging," anyway? Penello finishes by reminding gamers that the new 4K era is very new and it'll take time to evolve and mature--a sentiment that isn't too welcome for those of us who have already bought Sony's PS4 Pro, whose hardware is set in stone.
"This is the thing I like to remind people when everybody asks: 'We're just in the beginning of this.' So games, and game developers, and TV manufacturers, we all have to get used to it. Figure this out; what works, what do customers want," Penello finished.
Related Tags