Nintendo unveiled its next-gen Switch console and handheld hybrid back in October, but there are still mysteries surrounding the NVIDIA-powered gaming console. We didn't know which accessories Nintendo would be selling, but according to a listing with Australian game retailer EB Games, we do now.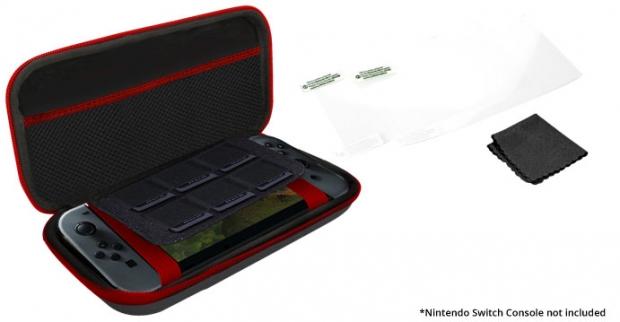 EB Games has listed three unofficial Nintendo Switch accessories by a company called @play, which include a "Starter Pack", "Starter Pack Plus", and a charging cable. We've already reported that the Nintendo Switch will use a USB Type-C port for charging, and this listing confirms that finding.
As we reported that the Nintendo Switch only has 3 hours of battery life, quick-charging with USB Type-C would be a huge benefit for gamers. The only problem is, however, USB Type-C can potentially fry devices if the cords are improperly made.
Nintendo President Tatsumi Kimishima has also confirmed the Switch will have a "wide array of hardware add-ons and accessories," and he's likely referring the the Switch's detachable controllers. I personally predict that Nintendo will sell specific attachable controllers with certain games to add unique functionality to the Switch itself.
Nintendo launches its next-gen Switch console in March 2017. Check below for everything we know about the console so far:
Everything we know about Nintendo Switch so far: