Zotac's new $1,999 VR Go backpack brings self-contained, untethered and desktop-free virtual reality gaming to the market.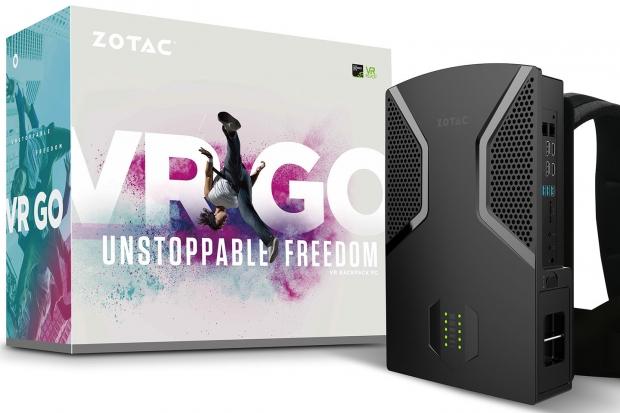 The Zotac VR Go backpack has higher-end hardware that enables "full desktop VR" including an NVIDIA GeForce GTX 1070 video card, a 2.8GHz Intel i7 6700T CPU (can be overclocked to 3.6GHz), 16GB of DDR4 RAM at 2133MHz (supports up to 64GB RAM), and a single 240 GB M.2 SATA SSD with a clear 2.5-inch drive bay for storage. The wearable PC backpack weighs about 11lbs, and has a unified cooling solution made up of both passive and active fan cooling, with the GeForce GTX 1070's 16nm Pascal-based architecture sporting optimum heat and power efficiency under load.
One of the major selling points of the Zotac's VR-ready PC-in-a-backpack is its hot swapping batteries. The backpack can run for two hours on a charge, and comes with two 6600mAh Li-ion batteries that can be hot-swapped back and forth and charged independently of one another.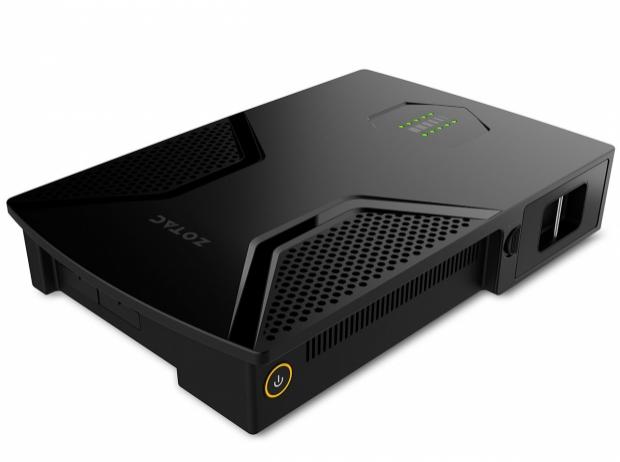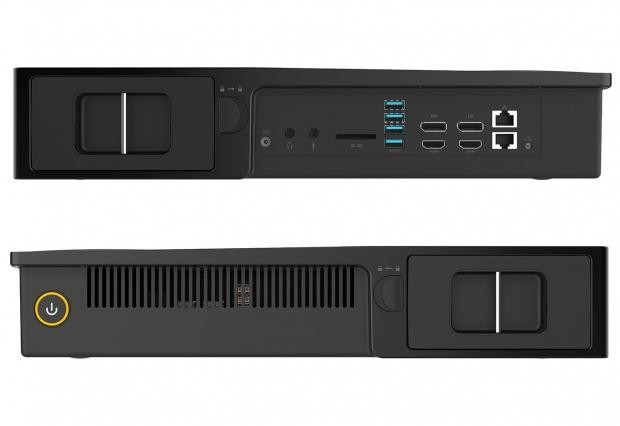 "When designing the VR GO, we were keen on emphasizing the user experience," said Zotac exec Jacky Huang. "We want the users to truly immerse in virtual reality and free their mind from limitations such as cables, power, and discomfort."
Check below for features and full specifications of Zotac's VR GO backpack.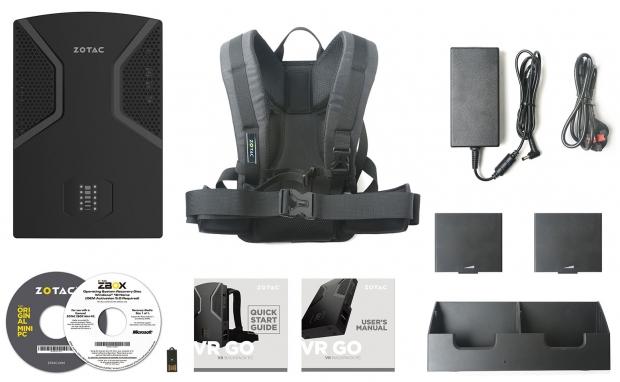 Zotac VR GO features:
Up to two hours play time

Extend play time with hot-swappable batteries

Extreme performance with NVIDIA GeForce GTX 1070 graphics and Intel Core i7 processor

Smart case design with top loaded I/O ports

Battery status indicator for each battery

Intelligent thermal design directs system heat away from body

Unmatched comfort with padded support and straps

Upgradable storage and memory
Zotac VR GO full specifications