Battlefield 1 blog have posted today a thank you note for the Battlefest that occurred during the weekend. In this very same note, the developers revealed that a new custom game mode named "Line of Sight" will be coming later this week, a new map in December and plans for next year.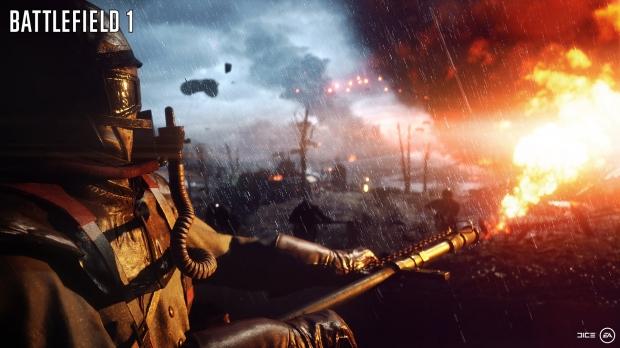 "Line of Sight" is a twist on the fan-favorite rush mode where only scout and medic will be available. However, scouts will have double bullet damage. Medics will need to balance out their loadout and bring the very best in them to help their teams win.
Players will be delighted to learn that they will receive a free map called "Giant's Shadow" in December. According to the devs, " you'll take part in the Battle of the Selle in the cold autumn of 1918, where a massive crashed airship casts its shadow onto the battlefield."
The Battle of the Selle was fought in the area of the Selle River, in France.The confrontation began on October 17, 1918 and lasted until the 25th. It was the British Empire (Canada, United Kingdom, New Zealand) pitched against the German Empire. As you may know, the Allied Forces won this battle which was a part of what we called "The Last hundred Days" of WWI.
The blog post also said that there will be an expansion pack called "They Shall Not Pass" which gonna drop on March 2017.
If you want to get access to this expansion packs and the three others that'll be coming next year, you can buy a premium pass from them. They promised outside of the expansion packs, you'll be getting 14 Superior battlepacks, server queue priority and more. The pass cost $49,99. Ouch....
So, what do you think of the new mode? Let us know in the comments down below.