No Man's Sky's new content update revitalizes playerbase
No Man's Sky's player count surges after Hello Games releases massive new content patch for the exploration sim.

Published Tue, Nov 29 2016 6:43 AM CST
|
Updated Tue, Nov 3 2020 11:57 AM CST
After being silent for a whole two months, Hello Games is back, and they've just released a massive Foundation Update for No Man's Sky, prompting a considerable return exodus from a large portion of PC gamers.
Before the Foundation Update, No Man's Sky was hovering around a paltry 250-500 concurrent players on Steam. In fact, the game's player count started to dwindle as soon as a few weeks after its release. Those numbers took a huge turnaround after the content update hit, with 8090 concurrent players returning on Sunday. Those numbers soon petered off, however, and the numbers are at a more conservative 3,000+ players. For comparison's sake, No Man's Sky hit an insane 212,000+ gamers at its peak.
It seems that the Foundation Update was able to rekindle the playerbase. The update adds a huge array of extra content to the game including on-planet base building, farming, being able to dock your spaceships inside of freights while in space, tons of new materials, three new game modes, and more. Hello Games promises that this is just the "first of many free updates" planned that will expand the game further.
Read Also: No Man's Sky Review: Spaced Out
While No Man's Sky isn't yet near the experiences promised by the developers, it's getting closer, and the devs are slowly learning how to heal and communicate with their community.
In fact, Sean Murray just revealed exactly why the team was so quiet over the past few months, saying that he "didn't want to talk about it until the update was 100%."
"We hope you enjoy this first proper update. We didn't want to talk about anything in it until it was 100% certain," Murray wrote in a recent Tweet. "We're getting better as quickly as we can for the players who invested in us. Thank you for sticking with us."
Basically Murray seemed to have learned his lesson about over-promising content, and didn't want to continue the trend that has his name synonymous with infamous game developers like Peter Molyneaux.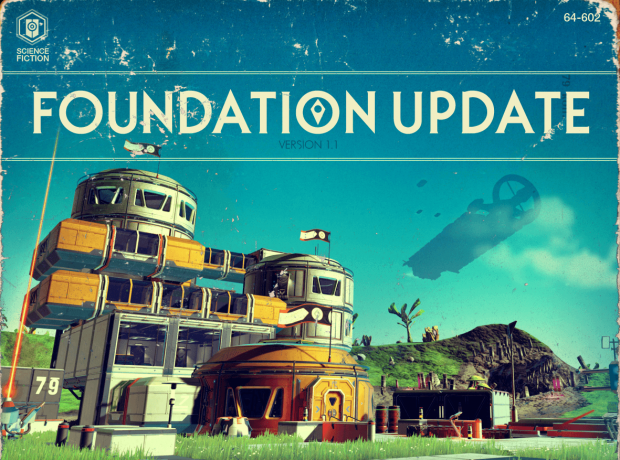 While this isn't the kind of massive turnaround Hello Games would necessarily want, it is a turnaround nonetheless. A lot of No Man's Sky owners are interested in the new content, with a majority of them sampling quickly and falling back out, but even a 3,000-strong player count isn't bad.
Sadly it looks like Hello Games released the update in one of the worst possible timeframes, especially since Final Fantasy XV and Watch Dogs 2 just released not too long ago.
Related Tags