Contrary to our report, there won't be a new post-apocalyptic Metro game released in 2017.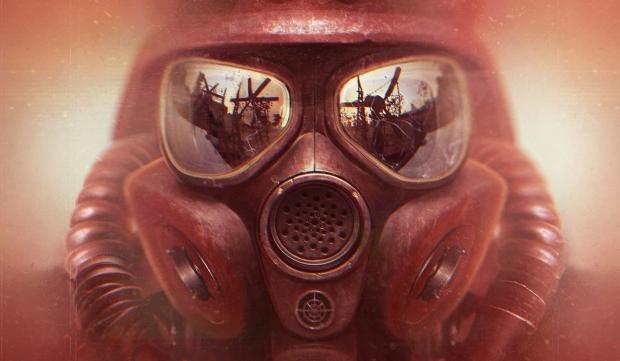 Although the official Metro 2035 website previously listed a new Metro sequel for 2017, Deep Silver, the publisher for the series, has formally squashed the reports. In an official Facebook post, Deep Silver confirmed that there will indeed be more Metro games, just not any next year:
You may have noticed some sites have reported that a new Metro game would be released in 2017. Deep Silver has released the following statement: As the exclusive rights holder to videogames set in the Metro 2033 universe, Deep Silver has ambitious plans for the hugely successful Metro series.

But just to manage our fans' expectations - releasing the next Metro game in 2017 is not one of them.

When we have more news to share, we will. Thank you for your patience.
The Metro 2035 website has been updated to reflect Deep Silver's statement: instead of reading "the next Metro video game," the site now says "an untitled Metro project," and says "but the Metro saga doesn't end where the books leave us... An era of great discoveries lies ahead!"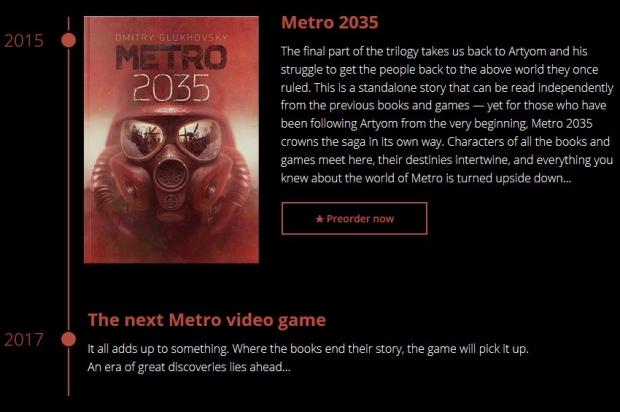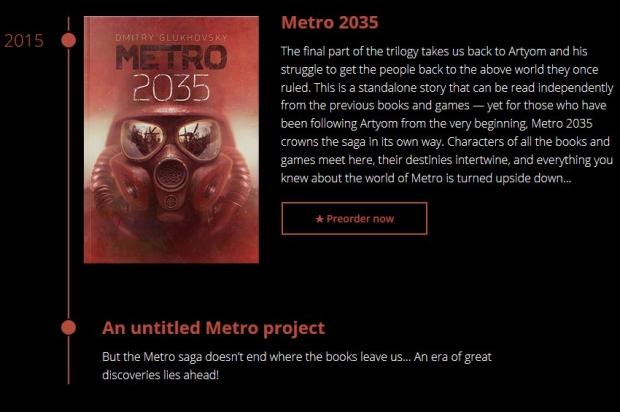 In any case, we're still not sure if Metro veterans 4A Games will be returning to develop the future Metro project as the team is currently working on their new VR game Artika.1. I couldn't imagine anyone else developing the game, so there might be a bit of a lapse to give 4A Games enough time to finish up Artika.1 and then start working on the new Metro title.
The original novelization of Metro 2035, which is the next logical chapter for the video game series, was published in November 2015 by Dmitry Gluhkovsky. The book is expected to release with an English translation this December.