NASA's Kepler has made yet another astonishing discovery, just in time for Halloween - pumpkin stars.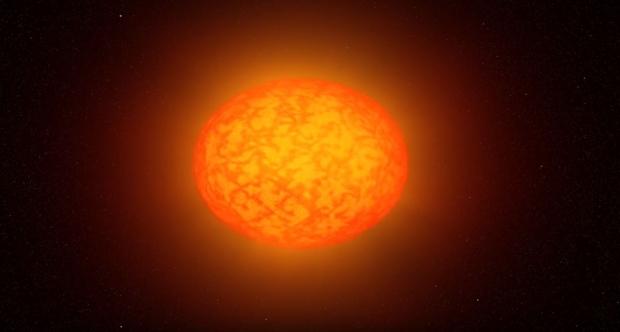 Astronomers using observations from NASA's Kepler and Swift missions have discovered a batch of rapidly spinning stars that produce X-rays at more than a hundred times the peak levels ever seen from the Sun. The stars spin so fast they've been squashed into pumpkin-like shapes. Scientists believe they are the result of close binary systems where two Sun-like stars merge.
Steve Howell, a senior research scientist at NASA's Ames Research Center in Moffett Field, California, and leader of the team explained the discovery.
These 18 stars rotate in just a few days on average, while the Sun takes nearly a month. The rapid rotation amplifies the same kind of activity we see on the Sun, such as sunspots and solar flares, and essentially sends it into overdrive.
The most extreme discovered star is more than ten times larger than the Sun and rotates in just 5.5 days. The giant dubbed KSw 71 produces X-ray emission 4,000 times greater than the Sun does at solar maximum.