Final Fantasy 15 could get co-op mode in the future
There's hope for online or couch co-op for Final Fantasy 15, but it'll take quite a bit of effort from the devs.

Published Tue, Oct 25 2016 2:04 PM CDT
|
Updated Tue, Nov 3 2020 11:58 AM CST
Final Fantasy 15 could get some sort of co-op multiplayer functionality...but only if enough people made enough noise to get Square Enix's attention.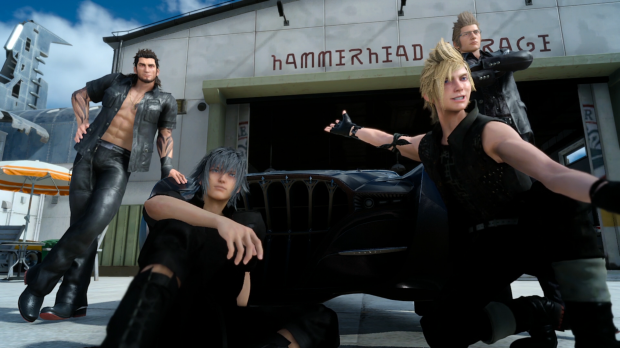 Given Final Fantasy 15 has a four-person party made up of Noctis and his three best bros--Gladiolus, Ignis and Prompto--many gamers are curious why there isn't some sort of co-op feature within the game. Sure most Final Fantasy games are primarily one-play experiences, but FF15 has challenged the series' status quo in many ways, including its action-based combat.
Now Final Fantasy 15 game director Hajime Tabata says there's hope for co-op, but gamers will have to make quite a clamor to get it, especially since it'll be "very tough" to implement.
"[Final Fantasy XV] was developed as a single-player experience. If people really want something like that we can definitely consider. It's very tough to convert a single-player game that was designed as such to a multiplayer game. Even though the possibilities aren't 0% it's complicated, let's not discard it for the future," Tabata said in an interview with Hobby Consoles.
If FF15 does get multiplayer, I expect it will be a kind of DLC add-on mode rather than adding an online or couch co-op mode to the base game. Still, though, it'd be pretty awesome to play as Noctis as three of your friends joined in as Gladiolus, Ignis and Prompto.
Final Fantasy 15 drops on November 29, 2016 on PS4 and Xbox One.
Read Also: Final Fantasy 15 takes 200 hours to completely beat
Related Tags