Mars' lander fate is unclear, but signs are not good
Paolo Ferri, ESA's head of operations said it is too soon to jump to conclusions but 'it's clear that these are not good signs'
Published Oct 19, 2016 5:24 PM CDT
|
Updated Tue, Nov 3 2020 11:58 AM CST
0 minutes & 52 seconds read time
The Trace Gas Orbiter (TGO) of ESA's ExoMars 2016 has successfully performed the long 139-minute burn required to be captured by Mars and entered an elliptical orbit around the Red Planet.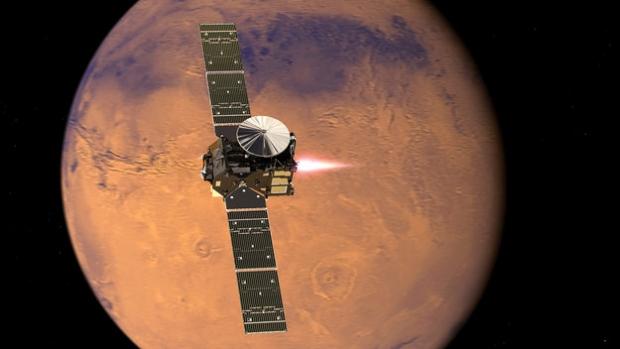 The TGO is now on its planned orbit around Mars, accompanied by the 13-year old Mars Express orbiter.
YES! CONFIRMED! I'm in Mars orbit! #ExoMars pic.twitter.com/9qsegy8Hh2

— ExoMars orbiter (@ESA_TGO) October 19, 2016
However, contact has not yet been confirmed with the mission's test lander from the surface. The Schiaparelli lander was programmed to autonomously perform an automated landing sequence, but the signal stopped shortly before landing.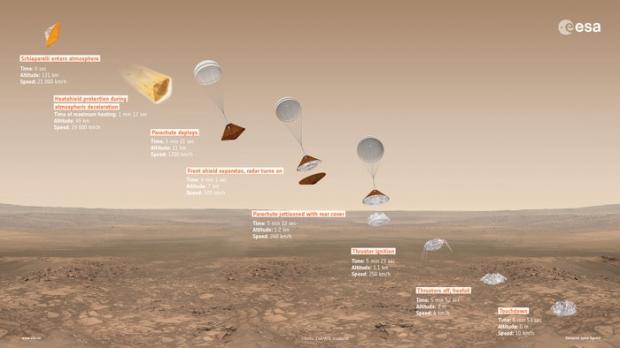 Paolo Ferri, ESA's head of operations said it is too soon to jump to conclusions but "it's clear that these are not good signs."
ESA announced they will hold a media briefing tomorrow at 10:00 CEST (08:00 GMT) on the status of ExoMars. It is expected they will share more info on the Schiaparelli status.
Schiaparelli and the Trace Gas Orbiter left for Mars in March aboard a Russian rocket.
ExoMars (Exobiology on Mars) is a two-part multi-year Martian astrobiology life searching project and joint mission of the European Space Agency (ESA) and Russian Federal Space Agency (Roscosmos). The next step is scheduled for 2020 when a surface rover will be placed on the surface of Mars.
Related Tags