Today's game graphics are so close to reality that it's sometimes hard to tell whether it is a photograph or a scene from the latest game. Although the video gaming would not reach mainstream popularity until the 1970s and 80s, with arcade video games, gaming consoles and PC games, the first games were actually created about twenty years earlier.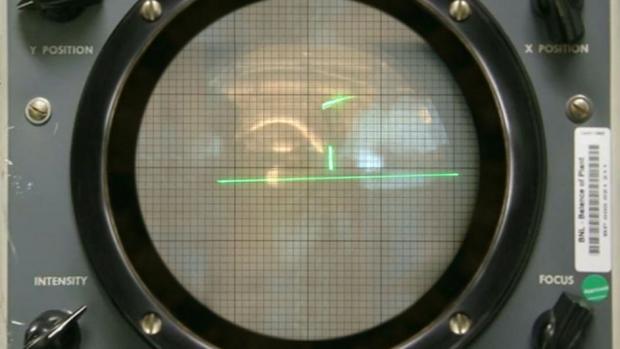 What is considered to be the first video game - Tennis for Two, was released on this day, October 18th, 1958. American physicist William Higinbotham and technician Robert V. Dvorak, who created the game, displayed it on an oscilloscope and played with two custom aluminum controllers.
The game was pretty simple - it was rendered as a horizontal line, representing the tennis court, and a vertical line in the center, representing the tennis net. It was designed for two players, as the game says, who would hit and point the ball with a button on their controller.
The game was very popular at the Brookhaven National Laboratory's annual three-day public exhibition, with players lining up to see the game, especially high school students.
Although Tennis for Two wasn't the first game with an electronic display, under some definitions it is considered the first video game, as while it did not include any technological innovations over prior games, it was the first computer game to be created purely as an entertainment product rather than for academic research or commercial technology promotion.
In 1959, Higinbotham and Dvorak showed a more advanced version of the game, with bigger screen and innovations in the movement of the ball.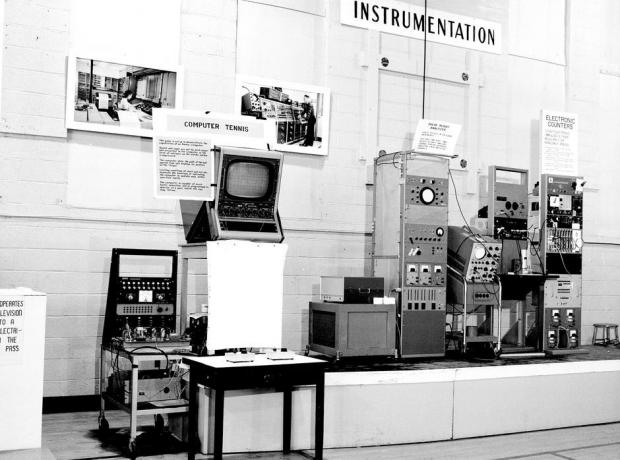 The earliest known interactive electronic game is considered to be a cathode-ray tube amusement device, patented by Thomas T. Goldsmith Jr. and Estle Ray Mann in 1947. The device simulates artillery fire that throws its target on the CRT screen, coupled with an oscilloscope, and which is controlled by the switch. This was a completely analog device without memory or program.
The first publicly demonstrated electronic game was created in 1950. Bertie the Brain was an arcade game of tic-tac-toe, built by Josef Kates for a two-week exhibition.