Pokkén Tournament gets another Pokémon added to the list
The full metal Pokemon known as Scizor is set to join arcade tournament on October 20, 2016.
Published Mon, Oct 17 2016 11:22 AM CDT
|
Updated Tue, Nov 3 2020 11:58 AM CST
Online source 'Nintendo Everything' has captured the attention of the gaming world with the latest Pokémon scoop. Bandai Namco recently revealed a brand new game trailer to the public, showcasing their new Pokémon 'Scizor'. The character is best known as 'Hassam' in Japan and will be coming to the arcade version of Pokkén Tournament.
Scizor will be added to the tournament in a week's time as the mon's official release premieres October 20. This comes as the second Pokémon to debut exclusively to the arcade version following the previous launch of 'Darkrai' back in July earlier this year. The Pokkén Tournament line-up, with the addition of Scizor, this makes 18 playable fighters and 30 support Pokémon.
The red, steel-plated mon will also be able to evolve into a bigger and better Pokémon as it transforms into 'Mega Scizor'. For now it has not been released as to whether or not the Pokemon will be added to the Nintendo Wii U version's roster.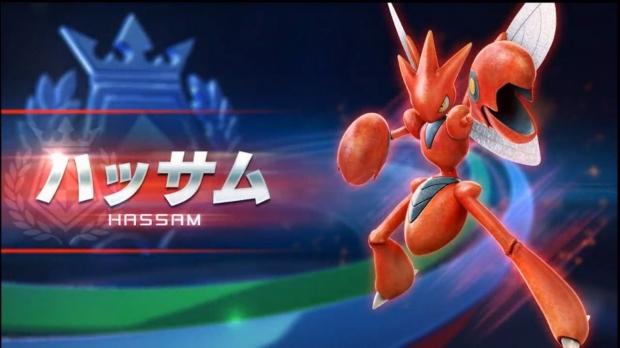 Related Tags