Battlefield 1 features world's tiniest handgun
You'll be able to wield the dainty, ultra-hilarious 2mm Kolibri in Battlefield 1.

Published Thu, Oct 13 2016 5:04 PM CDT
|
Updated Tue, Nov 3 2020 11:58 AM CST
Battlefield 1's teensy Easter egg isn't so much deadly as it is hilarious.
The ultra-tiny 2mm Kolibri, also known as the "world's smallest commercially available centerfire cartridge" handgun, will be a useable gun in Battlefield 1. As you can see in the GIF, the Kolibri, which is named after a hummingbird, isn't exactly lethal so there's no actual tactical reason to use it, but your opponents might actually die of laughter upon seeing it.
The Kolibri is actually a real gun that was made the same year World War I started, so it actually fits chronologically. To me, the funniest thing about the gun is its cocking animation...and the fact that you'll be holding it with your pinky up to ensure proper etiquette.
Battlefield 1's early demo trial is currently live for EA Access subscribers, and the demo weighs in at a whopping 40GB so be sure to plan accordingly.
Battlefield 1 release schedule:
October 13 - EA Access w/Early Enlister Deluxe Edition (partial game/10 hours play)
October 18 - Early Enlister Deluxe Edition (full game)
October 21 - Battlefield 1 official release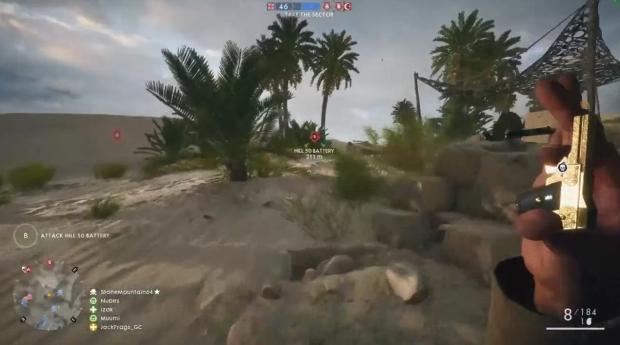 Related Tags