Samsung pulls all Galaxy Note7 phones globally, again
Problems with the replacement Note7 devices have also opened a new and potentially costly chapter of this global scandal.
Published Oct 11, 2016 1:32 PM CDT
|
Updated Tue, Nov 3 2020 11:58 AM CST
The South Korean company has stopped the sale of its smartphone Galaxy Note7 and invited all of its users to turn off the devices until they investigate the new reports of the replacement devices blowing up.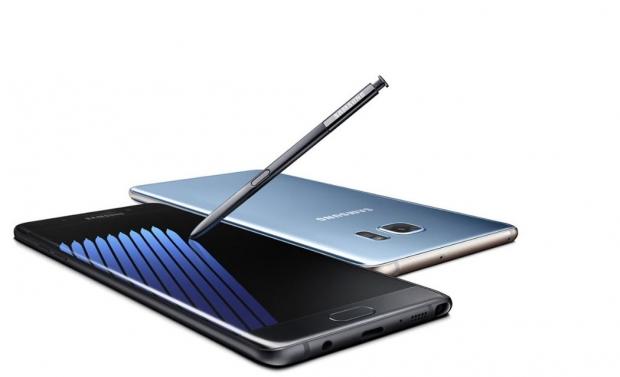 Leading American and Australian mobile operators have stopped the sale of replacement Galaxy Note7 devices on Monday, while airlines reiterated that they prohibit passengers the use of these devices, after last week's evacuation of a Southwest Airlines flight when a Galaxy Note7 blew up.
The world's leading smartphone manufacturer announced on Monday in a statement asking all global operators to stop selling the Note7 devices and users to exchange the device for a Galaxy S7 or Galaxy S7 edge until they investigate this problem.
Samsung is working with the US Consumer Product Safety Commission (CPSC) to investigate the recently reported cases involving the Galaxy Note7. While the investigation is taking place, Samsung is asking all carrier and retail partners here and around the globe to stop sales and exchanges of the Galaxy Note7. Since the affected devices can overheat and pose a safety risk, we are asking consumers with an original Galaxy Note7 or a replacement Galaxy Note7 to power it down and contact the carrier or retail outlet where you purchased your Galaxy Note7. If you bought your Galaxy Note7 from Samsung.com or have questions, you should contact us at 1-844-365-6197, and we can help you.

Galaxy Note7 Owners need to do one of the following:

Exchange your current Galaxy Note7 for a Galaxy S7 or Galaxy S7 edge and replacement of any Galaxy Note7 specific accessories with a refund of the price difference between devices; or

Contact your point of purchase to obtain a full refund.

Customers who exchange a Note7 device will also receive a $25 gift card, in-store credit, in-store accessory credit or bill credit from select carrier retail outlets.
The decision of the company to withdraw the Note7 from shelves for the second time in two months shows how many difficulties Samsung is having with solving the problem of the overheating device.
On September 2nd, Samsung announced a global recall of 2.5 million Note7 devices due to faulty batteries that cause inflammation of the phone. However, new reports of the ignition of the replacement phones emerged and opened questions, according to analysts, about the quality of Samsung's control process during manufacturing.
Problems with the replacement Note7 devices have also opened a new and potentially costly chapter of this global scandal that has damaged the reputation of the world's largest smartphone manufacturer.
Samsung's Galaxy Note7 arrived at the market in August, and it should have been iPhone 7 Plus' main competitor. The reviews of the device were favorable, and the demand for the phone was high.
But only after a few weeks, problems started to arise after photos and videos of charred devices emerged on social networks.
Analysts say that Samsung's recall of the Note7 represents a deepening of the crisis and on Tuesday morning the share price of this technology giant sank by 5%.
Related Tags