Amazon Prime now required for new Twitch subscriptions
Amazon folds its Prime services with Twitch streaming to combat YouTube Gaming.
Published Oct 1, 2016 2:16 AM CDT
|
Updated Tue, Nov 3 2020 11:58 AM CST
3 minutes & 25 seconds read time
Amazon today announced Twitch Prime, a new initiative that allows Amazon Prime users to get ad-free Twitch streaming for free.
Twitch Prime is included with the annual $99 per year sub as well as the $11 per month Amazon Prime subscription, and also includes monthly freebies like ad-free viewing, games, skins, and add-ons. For example, this month Twitch Prime subscribers will get a new Hearthstone hero, a free indie game, and skins for Paladins and SMITE.
Amazon promises that Twitch Turbo will still be available to those that already have it, but new Turbo subs won't be offered. So if you want the benefits of Twitch Turbo, you'll have to sign up for Amazon Prime to get it. Amazon Prime already has gamer-centric benefits in itself, including 20% off new game pre-orders as well as free Prime shipping on certain games.
Although Twitch Prime is technically free for Prime subscribers, the etailer promises Twitch streamers to "get paid just like any other subscription" and offers a "new way to help support the streamers you love."
Check below for everything you need to know about Twitch Prime.
What is Twitch Prime?

Here it is: Twitch Prime is a new premium experience on Twitch that is included with Amazon Prime. As a Twitch Prime member, you get free game loot every month, like instant access to the newest Hearthstone hero, Tyrande Whisperwind, or the new indie game, Streamline.

You also receive discounts on new-release box games sold by Amazon during the pre-order period and for the first two weeks after launch. And on Twitch, once you link your Amazon Prime account to your Twitch account, you get an ad-free viewing experience, exclusive emotes and chat badge, and one free channel subscription every 30 days.

When Twitch Prime members use their free channel subscription every month, the streamer gets paid just like any other subscription, so this introduces a new way to help support the streamers you love, even if you've never subscribed before.

Or, you can just use it for crashing subscriber-only chat rooms. Your choice, boss! :)

Q. Some of those benefits sound a lot like Turbo. Is Turbo going away?

A. First, some reassurance: we're not taking Turbo away from anyone. If you're a Turbo member, and you prefer to keep your Turbo subscription, you can. But considering everything included with Twitch Prime, we hope you'll consider upgrading. In regions where Twitch Prime is available (US, UK, Canada, Germany, France, Italy and Spain), we will no longer take new Turbo subscriptions, and instead will roll the following benefits into Twitch Prime: ad-free viewing across Twitch, exclusive emotes (the ones you get with Turbo, plus some new ones), an exclusive chat badge, and 60 days of video storage for past broadcasts. The chat badge is the Twitch Prime crown, not the Turbo badge.

Q. For people in countries where Twitch Prime isn't available, is Turbo still an option?

A. Yes. If you live in a country where Twitch Prime isn't available, you may still subscribe to Turbo.

Q. If you have Amazon Prime already, what happens?

A. If you already subscribe to Amazon Prime, you can get Twitch Prime instantly for no additional cost by linking your accounts at twitchprime.com.

Q. If you have Turbo and Amazon Prime already, what happens?

A. If you already subscribe to both Turbo and Amazon Prime, you may want to consider canceling Turbo. All the benefits of Turbo are included in Twitch Prime, except that the Turbo chat badge will be replaced with the Twitch Prime badge. You can cancel your Turbo subscription here, and you can go to twitchprime.com to connect your Amazon and Twitch accounts and get started with Twitch Prime.

Q. What are the free game loot items available for Twitch Prime members at launch?

A. There will be new loot available every month, so you have surprises in store all year. At launch the following are available:

9/30-11/6 - Hearthstone: The newest Hero in Hearthstone. Tyrande Whisperwind, the second priest class option for the game.

9/30-11/1 - Streamline, a new Indie game built from the ground up for broadcasters on Twitch to play with their viewers

9/30-10/2 (TwitchCon Only) - Smite: Exclusive "Boss Ymir" skin

9/30-10/2 (TwitchCon Only) - Paladins: Exclusive Bomb King Weapon Skin

Q. How much does Twitch Prime cost?

A. Twitch Prime is included with Amazon Prime. Amazon Prime starts with free 30-day trial, then:

US: $10.99/month or $99/year

Canada: CDN$ 79.00/year

UK: 7.99GBP /month.

Germany: EUR 49,00/year

France: EUR 49,00/year

Italy: EUR 19,99/year

Spain: EUR 19,95/year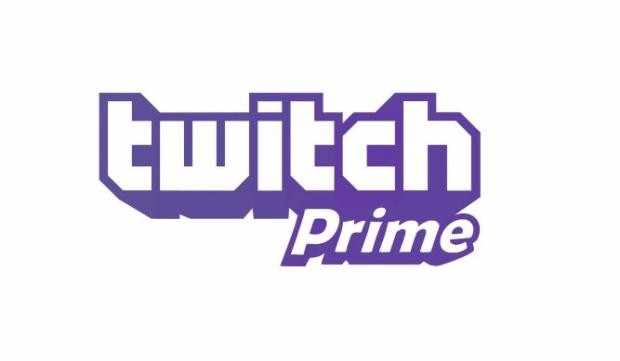 Related Tags