It looks like the launch of AMD's new Polaris GPU architecture is doing wonders for the company, with Wells Fargo's David Wong taking a detailed look at Mercury Research's latest numbers on the discrete GPU market.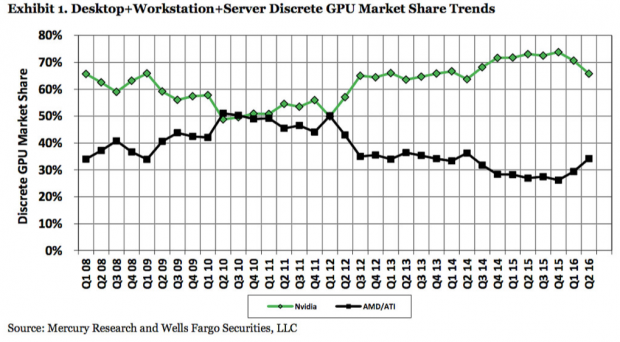 After reviewing the data on GPU market share from Mercury Research, Wong noted that AMD has already made significant gains. He said that the data proves AMD is stabilizing, where he said: "According to Mercury Research, AMD's unit share of the discrete GPU market increased from 26.2% in the December 2015 quarter to 29.4% in the March 2016 quarter. AMD's discrete GPU market unit share increased 4.8pp sequentially to 34.2% in the June 2016 quarter".
When it comes to the high-end graphics cards, AMD still isn't competing against NVIDIA yet, at least not with the Polaris architecture. AMD's new Vega architecture is the one that will compete with NVIDIA's enthusiast graphics cards, but won't hit consumers until 2017. Wong added: "Despite having apparently reached a plateau in unit graphics market share some quarters ago, NVIDIA's gaming GPU continued to demonstrate good revenue growth, in the 17-25% year/year range in each of the last 4 quarters (Oct 2015 through July 2016). AMD began to regain unit share in the graphics card market in 1H2016".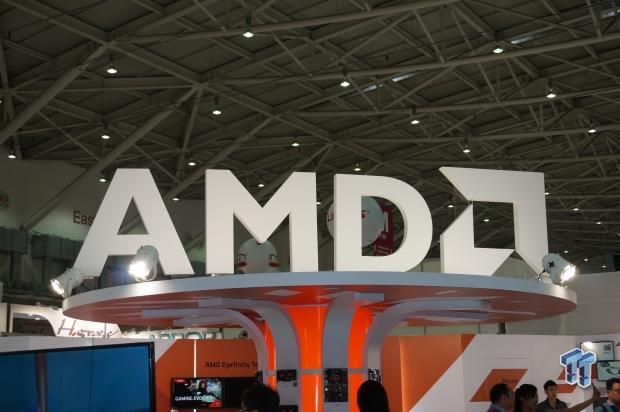 He finished off by saying: "We think that AMD might be able to gain further unit share in the graphics card market in 2H2016 and possibly through 2017, from a relatively low base, with its 14nm Polaris offering targeting the high volume mainstream segment of the graphics card market and its upcoming 14nm Vega offerings for the higher-end of the market in 2017. In addition we believe that a continuing rise in AMD's desktop graphics share position over the next few months will likely translate into revenue share gains for AMD".