Remedy's recent overhyped time-busting Quantum Break won't be pushing any of your rigs to their limits any time soon.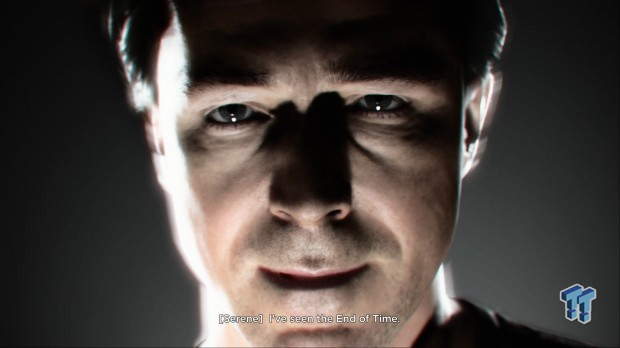 Months after launching as a hot mess on Microsoft's Windows 10-exclusive storefront, Quantum Break is now available on Steam. But even after this long sojourn between the Windows Store and Steam, some of the game's most disappointing technical issues are still intact and haven't been fixed: Quantum Break's Steam port won't support multi-GPU setups in SLI or CrossFire and is locked at DirectX 11 instead of leveraging the new DirectX 12 API.
"Like mentioned on other topics, the game doesn't support SLI. But even with one GTX 1080 and the right settings, you should be able to get an enjoyable experience out of the game. I recommend comparing visual differences between 'high' and 'ultra' options in different areas of the display settings page," said a Remedy dev on the Steam forum page.
Read Also: Quantum Break PC Review: Out of Time
Six months ago Remedy explained why Quantum Break doesn't feature multi-GPU support, saying that the work required is "out of scope".
Quantum Break's Windows Store version has been patched to support FreeSync and G-Sync, so the Steam version should include these features as well. The Steam flavor also supports ultrawide 21:9 aspect ratios.
"Nikita tells it like it is: the DX11 version of Quantum Break on Steam will support 21:9 resolutions, just like the Windows Store DX12 version," the Remedy dev said on another post.
Quantum Break is now available on the Steam marketplace for $39.99, and if the huge 68GB download size deters you, Remedy has launched a massive 6-disc retail collector's edition.