The biggest telescope begins its search for alien life
The final cost of this project was $180 million and scientists hope the FAST telescope will play a key role in the discovery of alien life.
Published Sun, Sep 25 2016 7:33 PM CDT
|
Updated Tue, Nov 3 2020 11:58 AM CST
The world's largest telescope had begun operating in China and it should help humanity search for alien life. The 500m Aperture Spherical Telescope (FAST) is located in the Dawodang depression, a natural basin in Pingtang County, Guizhou Province, southwest China. It consists of a fixed 500m dish constructed in a natural depression in the landscape.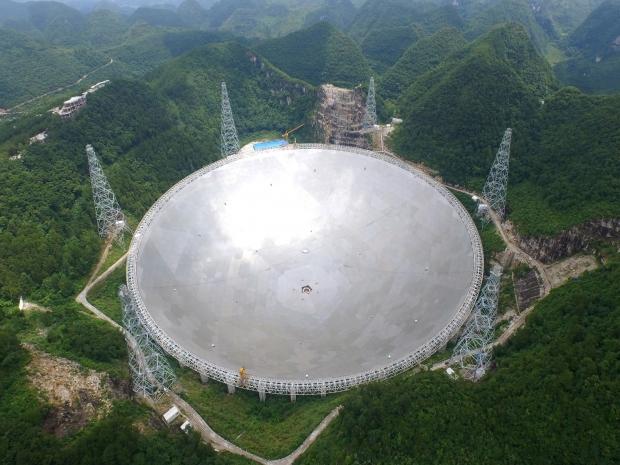 It is the world's largest single-dish radio telescope (Arecibo Observatory held that title for 53 years) and the second largest radio telescope (after the Russian RATAN-600, which has a sparsely filled aperture). The final cost of the FAST telescope was $180 million and it took five years to build it. Its primary goal is to search for alien life but it will also be developed as a tourist attraction. Currently there are 71 people working for the FAST project.
The facility was opened at a ceremony on Sunday but it will take up to three years to calibrate the instrument so it can become fully operational. FAST will help us 'listen' to the universe and it will be able to detect radio waves from space. Scientists hope the FAST will play a key role in the discovery of alien life.
China has big plans for their space program and FAST is one of the projects that should show the power and technological progress of this country. Beijing plans to send their first crew to the Moon by the end of 2020 and there are also plans to set a permanent orbital station, like International Space Station.
Related Tags