Foxconn is currently manufacturing Nintendo's mysterious new NX hardware, and now a purported employee has revealed potential new information on the system, namely a GPU and CPU attachment that can be swapped between the console and handheld portion.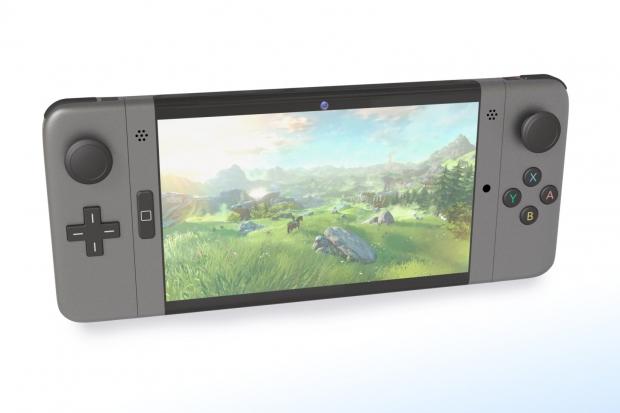 Remember that Foxconn worker that leaked the PlayStation 4 Pro console, and said the NX is a "PSP-like device" being made right now at the plant? Now another Foxconn worker is taking aim at the NX. According to the worker's claims, Nintendo's new cryptic NX system will have three parts: a handheld tablet with detachable controllers, a mini-console that the handheld can be "docked" into, and a detachable hardware upgrade attachment called a "performance module" that can slot into the handheld or the console to boost GPU and CPU power.
The performance module can be swapped between the handheld and the mini-console at will, transforming both the handheld and the mini-console with "PS4/Xbox One-like" power. Both the handheld and the mini-console dock will be usable without the performance module, but their performance will be limited--think basic functionality, web surfing, Netflix, MiiVerse interactions, and likely Virtual Console gaming.
Read Also: Pokemon CEO hints Nintendo NX is a console handheld hybrid
Here's the translated quote from NeoGAF, but the Foxconn leaker's original thread has apparently been pulled.
"NX is a console-handheld hybrid. It is detachable. It contains the console itself, performance module, and the handheld/gamepad.

The console (I think it is supposed to be a dock. I'll call it a dock from now on) contains HDD, cartridge slot and various other interfaces. It supports TV output (but no CPU/GPU).

The performance module is a portable device that provides power supply. It contains a Li-Ion battery. CPU/GPU also is contained inside. It supports Bluetooth, Wi-Fi and wired connections. You plug the dock inside and it becomes a PS4/Xbone like console, but you can also transfer the signals to the handheld (like Remote Play?)

There are two candidate SoC for it: Pascal SoC from NVIDIA or AMD R9 SoC.

The handheld part is a 6 inch 720p screen and has a low-TDP SoC, which can satisfy basic operations with lower quality graphics when the performance module is not connected. But it can also display game graphics from the performance module which can provide a console-level graphics. A bit like NVIDIA Shield streaming. You can bring the performance module with you portable (since it has its own battery).

Additional info: whatever the solution will be, the computing power it has falls far behind a PS4, let alone a PS4 Pro. Don't have high hopes for that. The selling point for it is high portability and hybrid providing rich gameplay possibilities.

If details don't get revealed in Oct then maybe wait for the beginning of next year. I welcome you guys to necrobump this post. Period."
Our Take: I know that nothing has been confirmed so far and that rumors have been flying all around about the NX. But this report seems accurate and I think it's right on the money. Nintendo is always about weird innovation regarding swappable hardware--remember the Expansion Pak?--and this makes a ton of sense.
I was in the camp that the Nintendo NX isn't just a handheld, that there's a missing piece in the form of a console-like add-on, and this report perfectly envisions everything I imagined regarding the system.
Also this move to swappable upgrade packs makes sense on a marketing level, too. Nintendo could package the NX with a single performance module, and if gamers want both the handheld and the console to be upgraded, they can purchase another module separately.
I also think that Wii U games would be made backward compatible with a hook-up, and that the NX's handheld and docking station would be compatible with older peripherals and hardware to some extent.
Nintendo has promised to reveal the NX sometime this year, and insiders think it'll be unveiled sometime next month. Also be sure to check the huge array of content and info we've collected on the NX so far.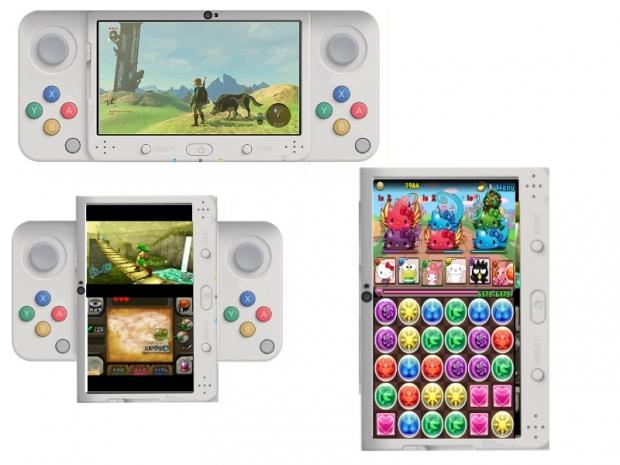 Everything we know about the Nintendo NX so far: