One of our biggest stories for the year was that No Man's Sky had bombed, and dropped 78% of its playerbase in the first week of its launch. Well, things have gotten far worse since then.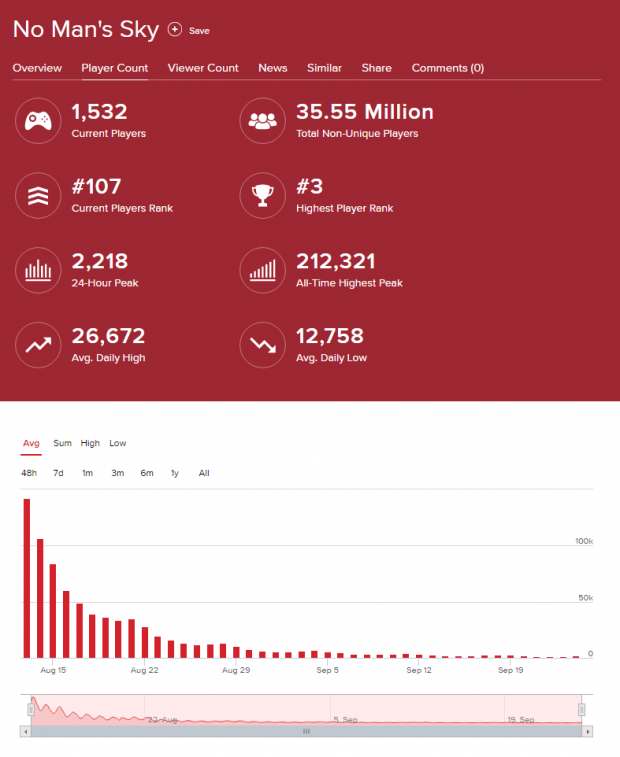 GitHyp has data that shows No Man's Sky has plummeted to just 1000 players per house, and now experiencing peaks of just 2000 players per hour. This is a massive 94% drop, an achievement Hello Games only needed 42 days to complete. It took 42 days for No Man's Sky to go from the #3 most played game on Steam, right down the ladder to #132.
Hello Games founder Sean Murray hasn't been active on his Twitter since No Man's Sky launched on August 18, and Hello Games have been much quieter than normal post-release - which should really come as no surprise at this point.