Game developer Bungie has recently made news headlines with their latest expansion pack Destiny: The Rise of Iron, launching only days ago for the PlayStation 4 and Xbox One. Online sources are already revealing to the public ways in which players can attain the one-of-a-kind 'Days of Iron Armor'. The exclusive gives users the ability to customization weapons and load-out gear via the increase of a player's rank.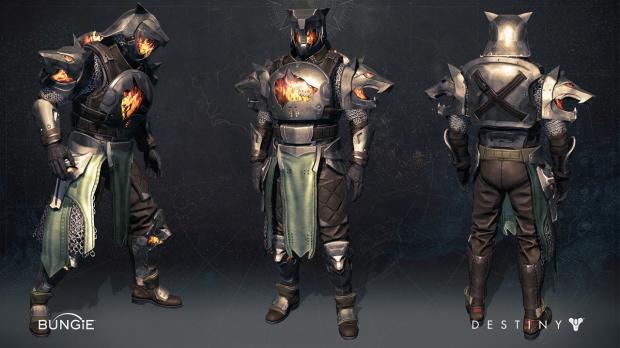 In order to acquire the different pieces of armor and weapons, gamers will have to earn them as rewards that will then be recorded into their own Destiny profile book. This is done by completing challenges and tasks that provide achievements that are then tracked and recorded, increasing profile rank as they progress throughout the game. Tasks such as opening Iron Armor boxes hidden around different places will help assist in the increase of rank as another piece becomes available for use.
Once completed, the piece of armor shifts into the inventory where the customization can then take place. Acquiring the gear is simple as each set piece is tied to a particular rank in the record book.
Unlock amour requirements:
Rank 2: Iron Armor Arms
Rank 4: Iron Armor Legs
Rank 6: Iron Song Ghost Shell
Rank 8: Iron Armor Chest
Rank 10: Iron Armor Head
Rank 12: Memories of Iron Emblem
Rank 14: Winter's End Shotgun
Rank 16: Iron Armor Class items
Rank 18: Banned Unbroken Shader
Rank 20: Once and Future Ship
Rank 22: Days of Iron Ornament Rank (needs Silver Dust in order to activate)
Rank 24: Shield of the City Emblem