It won't be long from now that China's first space station, Tiangong-1, will plunge from space and back into the Earth in the second half of 2017 - where keen-eyed viewers will be looking for that 'Made in China' sticker.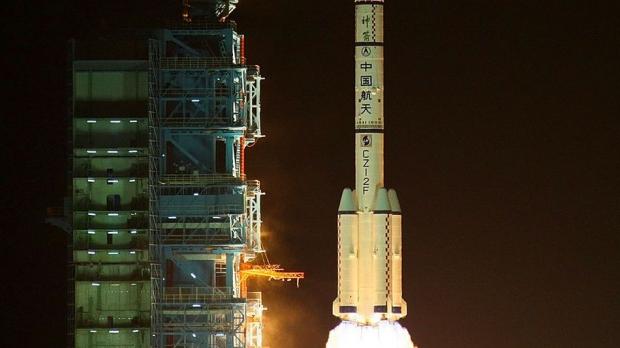 Senior officials have confirmed the news, with Tiangong-1's re-entry and uncertainty about falling debris worrying because China is providing a broad timeline for the events. Speculation has started that China has possibly lost communication to Tiangong-1, the result of a possibly damaged module, meaning it's no longer capable of controlling its descent.
Jonathan McDowell, a Harvard astrophysicist, told The Guardian that parts of the debris could be as large as 100kg/220lbs, adding: "Not knowing when it's going to come down translates as not knowing where its going to come down". If a large piece were to fall into a house, building, or crowded place - it could cause a fair amount of damage, and even worse - people could be hurt, or killed.