Samsung SSD Summit 2016 - Samsung has been unveiling a bunch of new storage goodies at its SSD Summit 2016, with some new enterprise-class drives, the super-quick EVO 960, and now the PM1633a.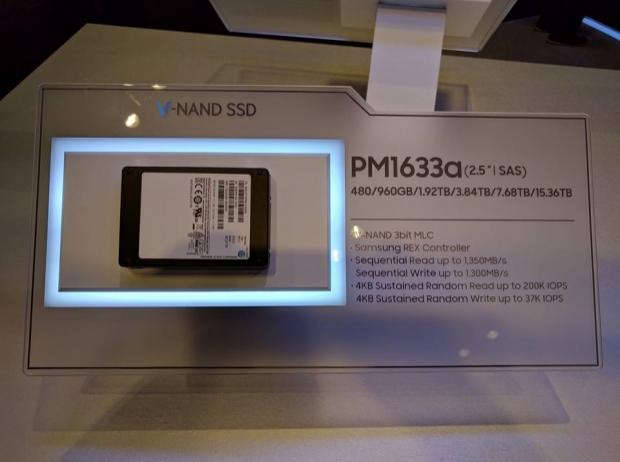 Samsung's impressive PM1633a might not sound so impressive by its name, but it's a new 2.5-inch SAS-based drive for enterprise environments, which utilizes the impressive V-NAND 3bit MLC from Samsung. Not only that, but it rocks the REX controller, and has some decent read/write speeds of up to 1.35GB/sec and 1.3GB/sec, respectively.
It's the capacity that Samsung's PM1633a is available in that blows me away, with 480GB/960GB/1.92TB/3.84TB/7.68TB and finally... a massive 15.36TB. Yeah, 15TB of SAS storage goodness all in a single 2.5-inch drive. Crazy stuff.