Raw Data is one of the best VR games so far, with developer Survios making over $1 million in sales during the first day of its release, making Raw Data the first consumer VR game to reach $1 million sales in a month.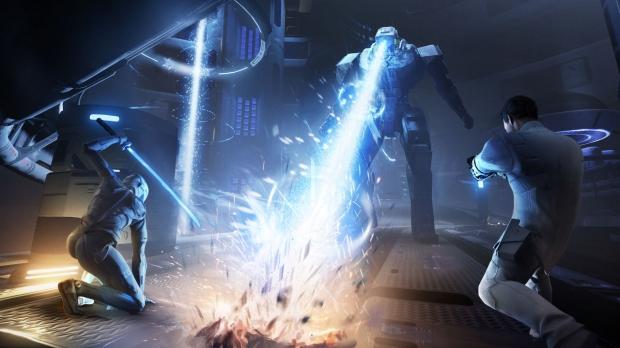 Survios has said that at least 20% of all HTC Vive owners have purchased the game, a number that includes myself and many of my HTC Vive owning friends, with Raw Data costing $40 on the Steam store. Raw Data became the first-ever VR game to reach the #1 spot on Steam, a massive achievement for Survios.
Nathan Burba, CEO of Survios, told Fast Company: "We saw a need in the market for a AAA title. It's more expensive than anything for the Vive, and more people wanted that... By putting more money in [and] having a higher price point, we're signaling to users that this is a AAA title". Burba is right in that people who can afford the $799 price for the HTC Vive, and a PC good enough to run it at high detail, will buy AAA games like Raw Data and expect next level gaming.
The more expensive price for a high quality AAA game in VR will always attract the attention of gamers, something Survios was aiming for when Raw Data went into development. Brian Blau, a media analyst with Gartner, explains: "One of the curious things that happened in the launch of a new platform, like VR, is that the early developer adopters, like Survios and the like, are going to be the early winners. It's great news, making $1 million. Everybody's going to love that. For a new platform, it's a fine showing, and proves the point that the CEO says, that if the quality is good, people will pay for it".
Burba added that Survios "cracked the code" of making a successful VR game with Raw Data, and that what the developer discovered during the development of the game is already benefitting other games in development - but Survios won't even tease at what they have coming next.