Well, I don't even know how to start writing this news, but Turing Robotic Industries has just announced the highest-end smartphone the world has ever seen with the upcoming Turing Monolith Chaconne.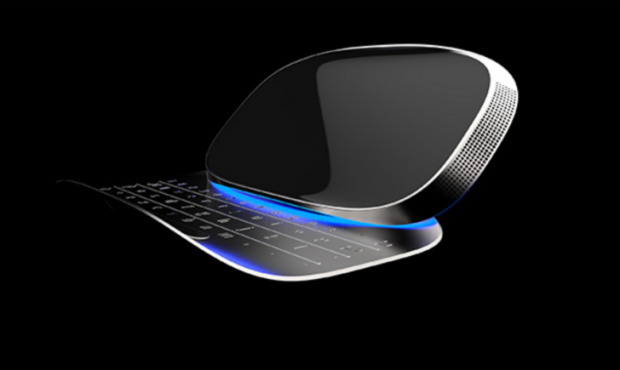 The upcoming monster smartphone rocks 3 x Qualcomm Snapdragon 830 processors for a total of 24 CPU cores, a huge 18GB of RAM, a 6.4-inch 4K display, 768GB of internal storage with two microSD cards that expand that to 1.2TB, and a massive 60-megapixel rear-facing camera backed up by a 20-megapixel front-facing snapper.
Display: 6.4-inch 4K (3840x2160)
Processor: 3 x Qualcomm Snapdragon 830
RAM: 18GB
Storage: 768GB base (up to 1.2TB)
Cameras: 60MP rear & 20MP front
Battery: 120Wh hydrogen fuel cell battery
Software: Swordfish OS (deep learning AI)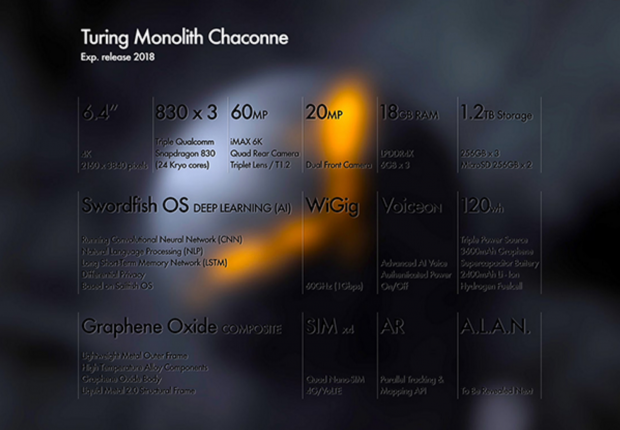 Turing has included a special slide-out keyboard, augmented reality with parallel tracking and mapping, and something it calls A.L.A.N. which will have more details soon. The Turing Monolith Chaconne won't be released until 2018, and I'm scared to know what pricing we're looking at when it does arrive.