PlayStation VR comes with a demo disc with 8 games
Every Sony PlayStation VR headset comes with a demo disc containing eight games, but don't expect too much bang for your buck.

Published Wed, Sep 7 2016 6:06 AM CDT
|
Updated Tue, Nov 3 2020 11:58 AM CST
Every PlayStation VR headset comes with a demo disc with a sampling of eight virtual reality "games".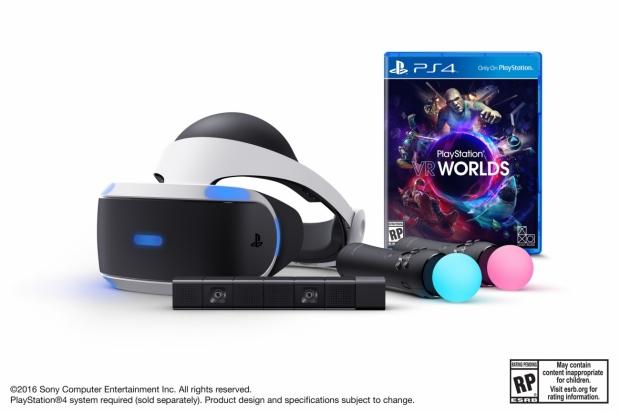 We already knew that Sony's PlayStation VR headset comes bundled with a demo disc, but up until now we weren't sure exactly what the disc contained. As it turns out the included demo disc is beefy in its selection, containing a free copy of the PlayStation Worlds "game" as well as snippets from upcoming PSVR games like DriveClub VR, Battlezone, and EVE: Valkyrie.
Remember that the full PlayStation VR games will be "passive, simple experiences", so don't expect very much from the demos as the actual full games won't be very big--certainly not anything like what we're used to. Resident Evil 7 is practically one of the only full PSVR games available. Oh, PSVR games will cost anywhere from $10 to $60, and that's on top of the minimum $399 price of the headset--not including the ~$300 PlayStation 4 console needed to power everything. Sony also plans to release more than 100 PSVR games through the headset's lifecycle.
The PSVR's demo disc includes the following games in bite-size demo form:
PlayStation VR Worlds (full game)

DriveClub VR

RIGS Mechanized Combat League

Tumble VR

Battlezone

EVE: Valkyrie

Wayward Sky

Headmaster
Sony will sell two different PlayStation VR bundles when the headset launches on October 13: a $399 headset-only version that doesn't come with the required PlayStation Camera and PS Move controllers; and a comprehensive $500 package that comes with the headset and everything you need...well, except for the console of course.
Related Tags