AMD's upcoming Zen architecture continues to build hype, with the new Zen-based Naples processor having benchmarks leaked onto the web over the weekend.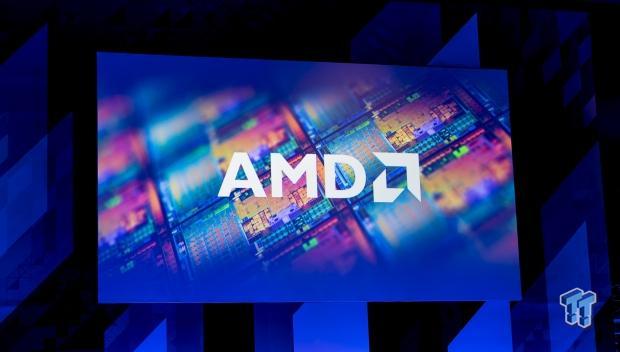 The Geekbench database had a new addition with the codename for the platform teased as 2S1451A4VIHE4_29/14_N, which looks to be a dual-socket platform that can take two of AMD's next-gen Naples CPUs. Each CPU has 32 cores and 64 threads, meaning we will see 128-threaded systems in 2017 from AMD, running at 1.44GHz base, and 2.9GHz boost (at least for now, these clocks could improve with time).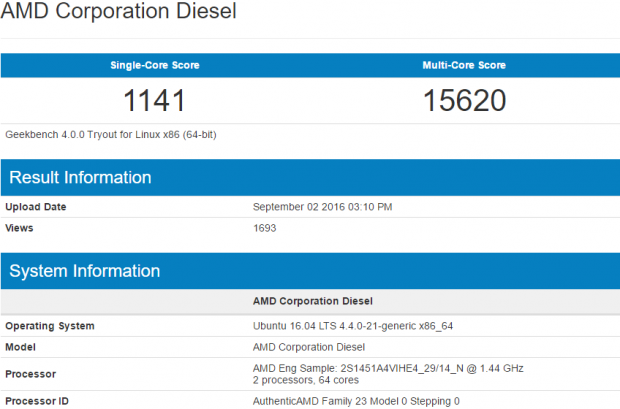 Each CPU complex has 4 cores with 8MB of L3 cache, which means the 32-core variant will feature up to 64MB of L3 cache, which means Intel might have something to worry about in 2017. The motherboard used was codenamed "AMD Corporation Diesel", which was powered by a huge 128GB of DDR4 memory, leaving the Geekbench results at 1141 points for single-threaded operation, and 15,620 for multi-threaded performance.
AMD will have their 32-core/64-thread Naples CPU out in Q2 2017, ready for the workstation market with dual-socket goodness.
Why you should be interested: Intel needs competition, just like NVIDIA does in the graphics card market, and Intel has been dominant in the CPU game for far too long. AMD's upcoming Zen architecture looks to disrupt that in a big way, and I'm all for it. Sure, it might not live up to the hype (we have no idea what is real, and what is not - these are all rumors) - but from my industry sources - I have the same information: Zen is going to be awesome.