A PlayStation France blog post seems to hint that Sony's new 4K-ready PlayStation 4 "Neo" console will launch sometime in 2016.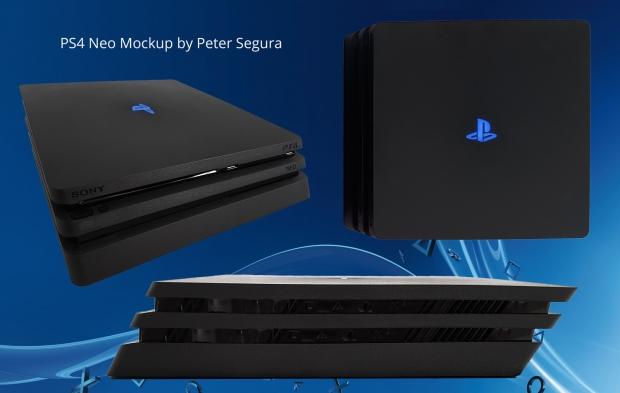 (Photo: A mock-up of Sony's PS4 Neo by Peter Segura based on leaked sketches)
We know that Sony will almost certainly unveil its new upgraded and high-end PS4 model (PS4 Neo, PS4K, PS4.5) during its special PlayStation Meeting just six days away, but there's still some doubt whether or not the PS4 "Neo," which reportedly offers 4K game upscaling and native 1080p 60FPS thanks to GPU upgrades, will arrive this year. PlayStation France might've just inadvertently spilled the beans with its new blog post, which promises that everyone will see the "future of games" during the event.
"I can guarantee you that [you are] going to discover the future of games and know many of the innovations that we have prepared for the coming months," reads the most revealing snippet of the blog post. Now take a close look at the last part of that sentence, the part about innovations being prepared for the coming months. Sure this could just be for Sony's new thinner and cheaper PS4 Slim refresh, but wouldn't that just be a single innovation, not innovations?
As for the timing, Sony needs to counter Microsoft's new Xbox One S refresh, which supports a boosted GPU for improved frame rates and 4K UHD games upscaling and video playback.
Sony releasing the PS4 "Neo" in 2016 would one-up the Xbox One S, offer 4K upscaled gaming, 4K UHD video playback, native 1080p 60FPS in base games, and improved PlayStation VR support in one fell swoop. This way Sony would get the first strike against Microsoft.
Also remember that if Sony's PS4 Neo ships in 2016, it won't use AMD's Zen CPU, which is slated for a release in 2017. This means Sony's PS4K will utilize a lesser CPU and potentially be bottlenecked by the new Polaris Ellesmere-derived GPU that offers 4K games upscaling.
At the same time, however, releasing Neo in 2016 would leave Microsoft open to smash the PS4K with its new "monster" Project Scorpio console, which releases in holiday 2017 and likely powered by AMD's new Zen CPU and a powerful GPU that sits between AMD's Polaris and Vega architectures.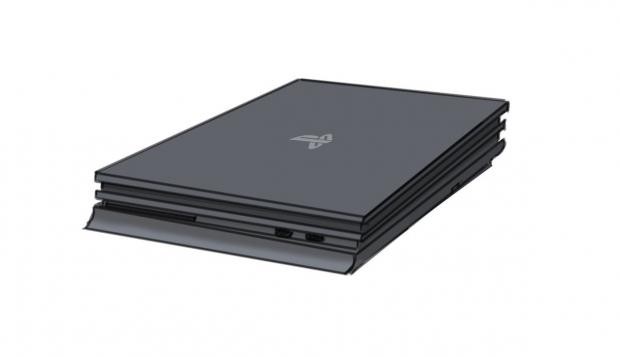 In recent PS4 news, a Foxconn worker has sketched out a drawing of the PlayStation 4 "Neo" console, giving us a possible look at the new 4K-ready system.
Foxconn is an overseas manufacturer of pretty much everything electronic, from games consoles to smartphones and everything in between. Given the company is currently manufacturing Sony's new PS4 Slim, PS4 Neo, and Nintendo's new NX consoles, it's reasonable to think this sketch could be accurate.
Sony's PlayStation Meeting event will start on September 7 at 3PM EST, and the company promises to livestream the proceedings.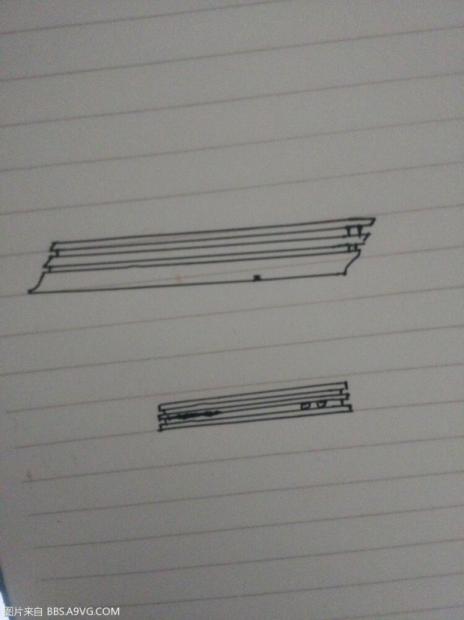 Check below for everything we know about Sony's PlayStation 4 "Neo" console, but remember that most of this information is based on patents, rumors, reports and other unofficial data:
Everything we know so far about the PlayStation 4K:
Original PS4
CPU: 8 Jaguar Cores at 1.6GHz
GPU: AMD GCN, 18 CUs at 800MHz (equivalent to Radeon HD 7850)
Memory: 8 GB GDDR5, 176 GB/s
PS4 NEO / PS4K
CPU: 8 Jaguar Cores at 2.1GHz
GPU: Improved AMD GCN, 36 CUs at 911MHz (possibly built on heavily customized Polaris10 Ellesmere?)
Memory: 8 GB GDDR5, 218 GB/s