Domino's Pizza is about to begin testing drone delivery, starting in New Zealand, where aviation laws passed this month allow for such a service. Parterning with drone company Flirtey, the plan is to launch the service to the public later this year, marking the first commercial drone delivery service worldwide.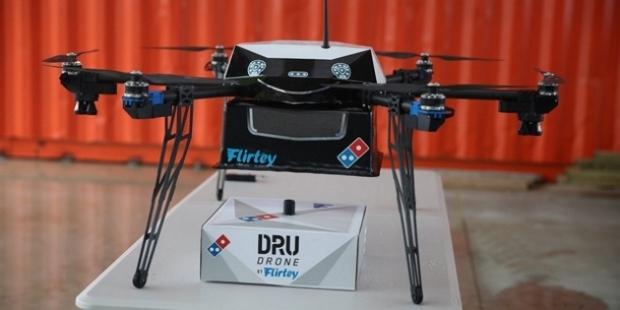 "With the increased number of deliveries we make each year, we were faced with the challenge of ensuring our delivery times continue to decrease and that we strive to offer our customers new and progressive ways of ordering from us," says Domino's Group chief executive and managing director, Don Meij. "Research into different delivery methods led us to Flirtey. Their success within the airborne delivery space has been impressive and it's something we have wanted to offer our customers."
Meanwhile, New Zealand Transport Minister Simon Bridges says he's in full support of the service.
"As Transport Minister I have been actively promoting New Zealand as a test bed for new transport technology trials. Our enabling laws and regulation means we have the ideal environment to trial all forms of technology. The trial is also a valuable opportunity for the Civil Aviation Authority, who are making sure that appropriate safety precautions are taken."
The trial period will be limited in delivery area, food selection, and weight and dimensions of deliveries, but all will be extended as the period goes on, as dependent on customer feedback.
The company doesn't plan on replacing delivery staff entirely, but rather, the drones will work in addition to the staff and only when it would be faster than with a car or scooter.