If you've got $270 burning a hole in your pocket, pick up the Ultimate Collector's Edition of Final Fantasy 15, which comes with a massive amount of physical and digital goods.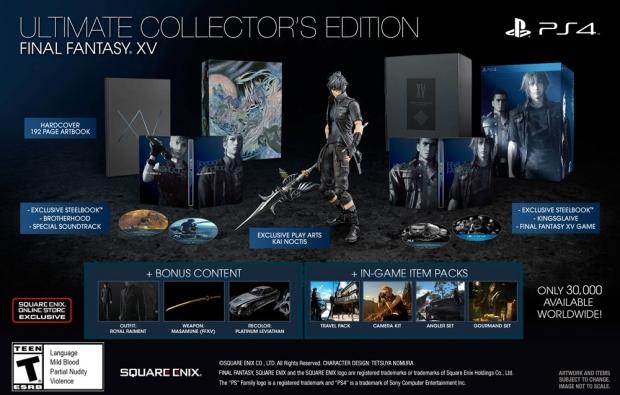 But, the $270 version of Final Fantasy 15 will be an extremely limited release, it won't include the $35 season pass. For $270, you'll get the game itself, a 192-page hardcover artbook, an action figure, steelbook case, soundtrack CDs, and digital content - but no season pass - because, reasons. FF15 director Hajime Tabata took to Twitter, when someone asked about whether the Ultimate Collector's Edition would include the season pass, and it was a big fat no.
Tabata tweeted: "Will the Ultimate collectors edition contain the season pass? - sadly no & we look into making more UCE but we were told we still can't".