Battlefield 1 will feature large-scale Conquest only
Battlefield 1 abandoning Conquest Small mode, says design director Lars Gustavsson.
Published Wed, Aug 17 2016 4:22 PM CDT
|
Updated Tue, Nov 3 2020 11:58 AM CST
Gamescom 2016 - Battlefield 1 design director, grandfather of the Battlefield franchise, and all around nice guy Lars Gustavsson answered fan questions about his next game at Gamescom today.
One of the more interesting answers pertains to Conquest mode: this go round, he says, the game will just have a singular, large-scale Conquest mode, since the team is no longer limited by the hardware in the PlayStation 3 and Xbox 360.
"To answer whether or not we'll do Conquest large or Conquest small, the answer is that we'll do more of what you think as Conquest large for Battlefield 1. The main reason here is that with the power of with the new generation of consoles and PC we are not forced any more to scale them between the different platforms. So...large Conquest is the one Conquest type we'll have," Lars said.
Less division of the player base can only help multiplayer, and from a development standpoint, it means DICE has more resources to put into other things.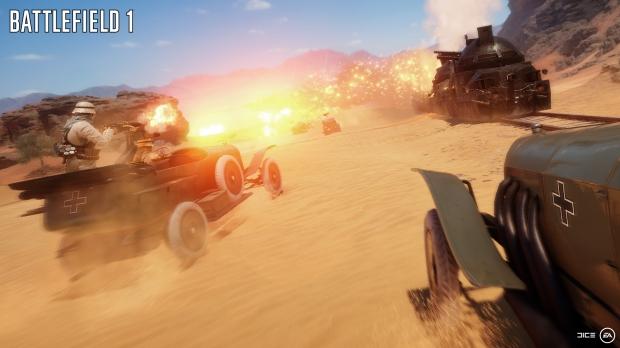 The Battlefield 1 beta launches August 31.
Related Tags