Remember paying $60 or more for Battlefield 4? Yeah, well EA has just dropped the price of Battlefield 4 to just $4.99, down from its listed $19.99 price. Battlefield 4: Digital Deluxe edition has dropped from $39.99 to just $9.99.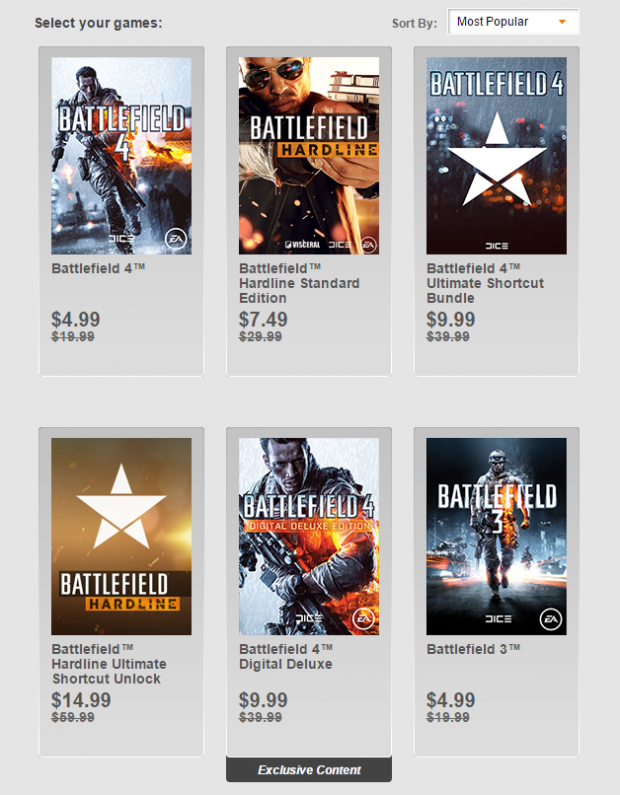 EA has also dropped the price of Battlefield 3 to just $4.99, down from its original $19.99 pricing. Everything Battlefield related has discount as well, with the DLC packs heavily discounted - like Battlefield 4: Ultimate Shortcut Bundle slashed from $39.99 to $9.99. The bundle includes all of the weapons, vehicles, and gadgets in the Battlefield 4 base game - saving you the time of playing countless hours to unlock all of those weapons.
If you weren't punished enough from Battlefield: Hardline already and wanted to see what all the fuss was about, it has been discounted from $29.99 to $7.49, while the Battlefield: Hardline Ultimate Shortcut Unlock has bottomed out from its $59.99 price to just $14.99. Get in on the Battlefield 4 discounted goodness right here!