PS4 finally gets folders in new firmware 4.00 update
Sony's PS4 is about to get its most-requested feature: customizable folders a la PS3.

Published Mon, Aug 15 2016 9:01 AM CDT
|
Updated Tue, Nov 3 2020 11:58 AM CST
PlayStation 4 owners will soon get folders, a UI refresh, and small tweaks to the quick menus and share options.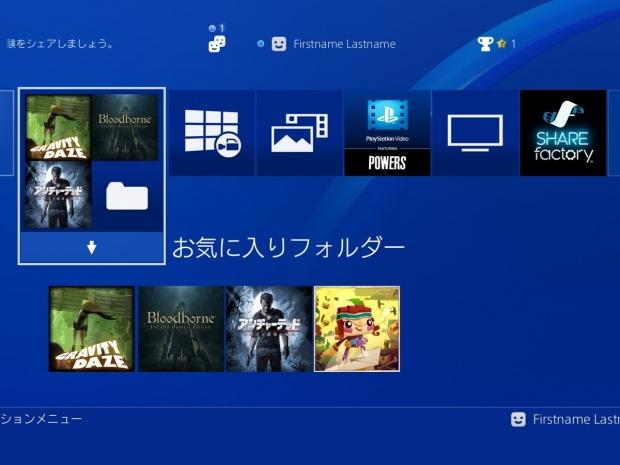 Ask any PS4 owner what they want most from a firmware update and I guarantee the first thing they'll say is "folders like the ones PS3 uses." Sure it only took Sony a little over two years, but they're finally bringing this feature to the console with the new PS4's "Shingen" v4.00 update. Before you get too excited, the firmware patch only goes into closed beta testing in the next few days and won't be released until the quality assurance is done.
Given how firmware can brick consoles (Microsoft's own updates bricked my Xbox One) it's a great idea to let users beta test Shingen before it's released, especially since it fundamentally changes the software.
"With PS4 System Software Update 4.00 update, we're adding functionality to create folders on PS4's content launcher and Library. This will help collect your favorite games and select apps in one place for quick and easy access," reads the official announcement on the PlayStation Blog.
PS4 v4.00 Shingen also optimizes player's Library pane by separating installed content from deleted games and apps. The update adds a new tab called "Purchased" which shows all the media--games, apps, demos, betas, etc--you've ever played or downloaded, regardless if it's currently installed or not. Conversely, the new Applications tab shows everything you have installed on your PS4.
Now you won't have to go through a giant list of everything you've ever downloaded just to find a currently installed game.
The PS4's UI has been optimized as well to deliver a more "refined" and slick experience, featuring some new icons, What's App changes, and new system backgrounds. After Shingen, the console's Share Menu won't take up the entire screen any more and it will save the last social media app you shared content to, whether it's Twitter, YouTube, Twitch or Facebook.
Players can also see trophies offline with Shingen. You'll be able to view your entire trophy collection offline, and the "rare" sections will now be shown as a pyramid grid with the hardest to unlock trophies listed at the top.
Sony hasn't given an official release date for PS4 System Firmware Update 4.00, and they won't know when it's ready until the update passes its beta test. If you signed up to participate in SIE's closed beta test be sure to check your email inbox.
Related Tags