It's about damn time that we have a PC only game that simply can't be done on consoles because for one, the Xbox One and PS4 are so severely underpowered, and two; the TVs we have right now can't handle anything above 60FPS.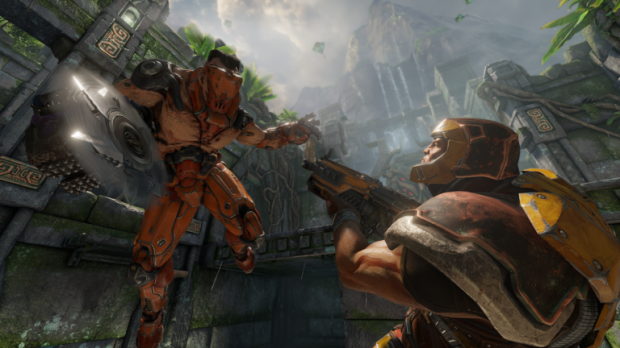 During QuakeCon 2016 last week, Bethesda boss Pete Hines told GameSpot: "There is not a console that supports our vision for [Quake Champions]. You know, Quake Champions, maybe anybody else would've been like, 'No, you have to do it, and it's got to work on every platform.' We were like, 'No, it's a PC-only thing. It's this kind of game. It's got to have this kind of performance, and it's going to be on PC full stop.' We feel very comfortable in making those calls".
Hines continued: "I guess theoretically there's a chance [it could come to consoles]. Who knows what future consoles look like? But this is full stop a PC product: 120Hz, unlocked frame rate. That's the experience we want folks to have".
With the Xbox Scorpio and PS4 Neo set for release in 2017 maybe that will change, but TVs are still going to be a huge limiting factor - and so will the controllers for the game, compared to a mouse and keyboard. Anyway, Quake Champions is a PC-exclusive, and that has me beyond excited.