NIVDIA is on the eve of launching its mobile GeForce GTX 10 series graphics cards, with VideoCardz providing some new details on what the mobile versions of Pascal will deliver.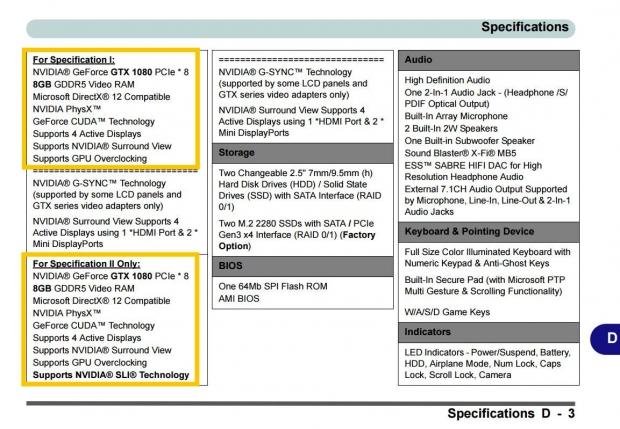 According to the site, Clevo is already teasing its GeForce GTX 1080 and GeForce GTX 1070 powered gaming notebooks, which can be configured up to the desktop Core i7-6700K processor. Clevo's new P870DM3-G gaming laptop will arrive with a 17.3-inch display that can be optioned as a 1080p or 4K panel, both with NVIDIA G-Sync technology. There will be support for up to 64GB RAM, but we're all here to know how fast the mobile GeForce GTX 1080 and GeForce GTX 1070 is, right?
We know that the mobile GeForce GTX 1070 will feature more CUDA cores than its desktop counterpart, as they would be trying to reach the same performance in a notebook, as we have on a desktop. This would be an interesting move, as it means NVIDIA is not cutting down the GTX 1070, but beefing it up in CUDA cores. As for the VRAM, we're expecting the full 8GB of GDDR5 clocked at 8GHz, with a 256-bit memory bus and 256GB/sec memory bandwidth - not too damn bad for a gaming notebook, huh?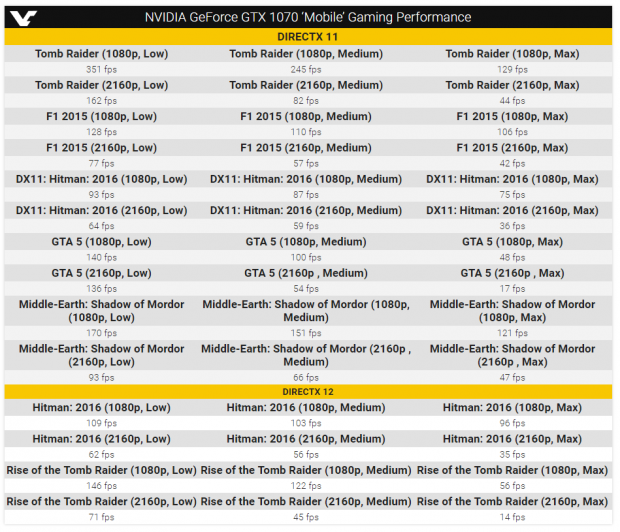 VideoCardz's report goes deeper, providing actual benchmarks in both DX11 and DX12 with 1080p and 4K resolution results. Check them out, above.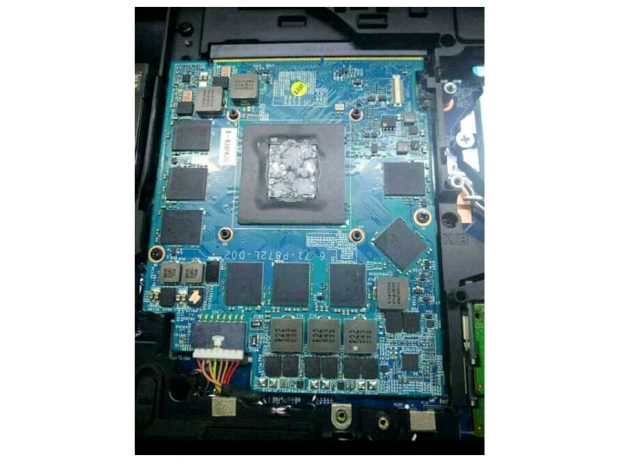 In the shot above, we can see that the purported GeForce GTX 1070 has 4+2-phase design, but there's an SLI finger in the top left hand corner. There's also a power connector, meaning that NVIDIA is passing the 100W mark on the MXM specification.
GeForce GTX 1060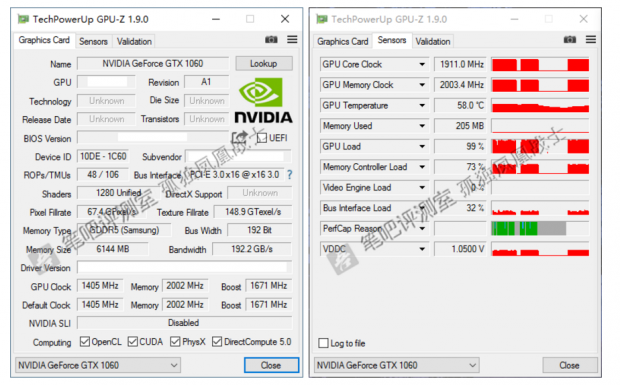 This is where things get interesting, with NVIDIA's upcoming mobile GeForce GTX 1060 being the same as its desktop counterpart. This will have performance landing somewhere between the GTX 980M and the desktop GTX 970, which is pretty awesome for a mid-range part. The new mobile GTX 1060 won't require more than 80W of power, which is another tick in the box for the efficiency of the Pascal architecture.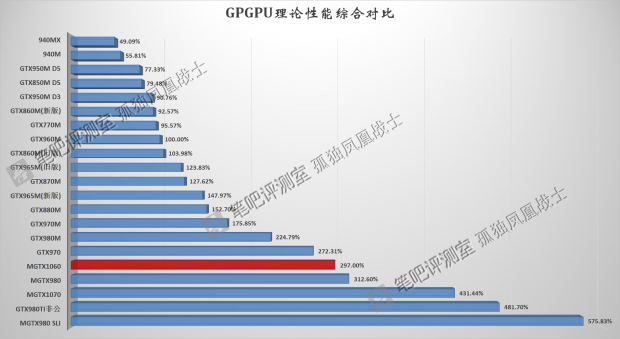 Performance wise, this is what we can expect from the GTX 1060 in 3DMark.