Free multiplayer modes coming to Doom tomorrrow, Deathmatch later on
id continues Doom post-launch support, multiplayer maps and SnapMap content incoming, with more planned for later.
Published Thu, Jul 28 2016 1:34 PM CDT
|
Updated Tue, Nov 3 2020 11:59 AM CST
Doom its receiving its second free content update tomorrow, July 29, just in time for the weekend. Aimed at multiplayer fans and content creators, it provides yet more reasons to jump back into the action, or to get into it for the first time if you haven't picked the game up yet (and we recommend you do).
First is up is the introduction of the Exodus game mode, which is described as a "one-flag capture-the-flag mode with an added twist of constantly moving bases and flags." As well, you get to try out Sector, which is effectively King of the Hill but with multiple hills. In it, you capture and attempt to hold multiple points.
Modding suite SnapMap receives some love too in the form of customizable weapon wheel functionality, jump pads, 30 Hell-themed modules, more weapons, a new playable demon known as The Mancubus, and various improvements to the Community HUB, editor, and logic.
On the paid content front, remember Unto the Evil is launching next week (August 5), and includes new multiplayer maps, a new playable demon known as The Harvester, the EMG Mark V pistol, Kinetic Mine equipment, robo-armor with customization options, and additional hack modules, among other things. Wonderfully, developer id Software wants to alleviate the issue of paid maps dividing up the playerbase and so is allowing you to play the maps even if you didn't buy the DLC so long as you're in a party with a player who did.
Down the stretch you can expect campaign leaderboards, three new free-for-all modes (including Deathmatch), and a bunch more stuff. In other words, you're getting your money's worth and then some.
If you haven't yet, be sure to check out our Doom Graphics Performance Tweak Guide to help you get the most out of the game.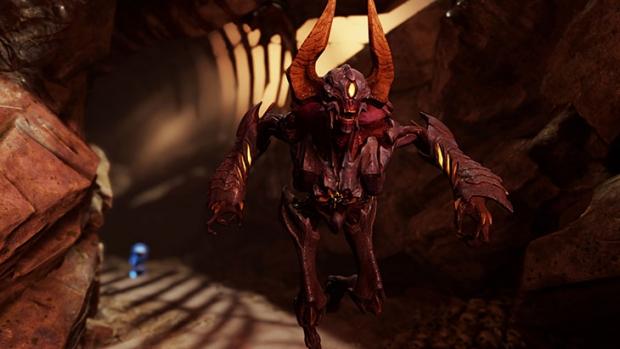 Related Tags