Microsoft's new $299 Xbox One S reportedly requires two separate day one updates in order to play 4K UHD video content.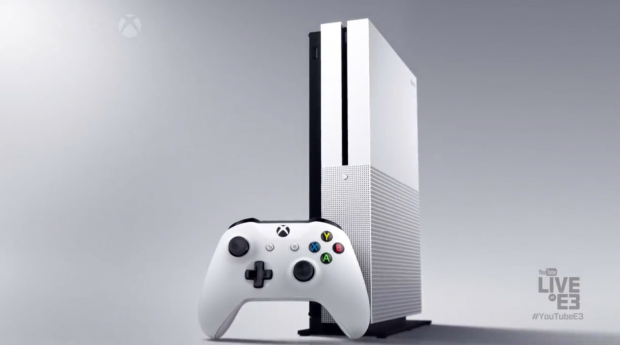 Like any other console on the market, the new 40% slimmer Xbox One S apparently requires an initial system update in order to function properly. It appears that the Xbox One S doesn't support 4K UHD Blu-ray disc playback right out of the box and needs to be connected to the internet to download a day one firmware update to unlock the feature. This is actually nothing new: the Xbox One has to download a specific Media Player app to play Blu-ray discs. Consoles really aren't plug and play like companies lead you to believe--the reality is you have to download updates and install games before you can start playing.
This tidbit comes from a Norwegian gamer named Russian76 who received a 2TB Xbox One S console ahead of schedule, but his elation was short-lived as the console's main selling point has been switched off by default. The owner says that his Xbox One S won't play 4K UHD Blu-rays even after downloading a 4.5GB update, so it looks like Microsoft hasn't rolled out the official Xbox One S firmware update required for 4K playback just yet. So two updates might be required to enable 4K playback on the new slim Xbox.
"There was no option for 4K. We had to do about a 4.5 gig update when it first powered on. We checked the display settings and it said 1080p. We changed HDMI cables and changed HDMI ports on the tv and nothing fixed the issue. Still won't do 4K," the gamer told Geeks Ultd. "Maybe a 'Day-One' update on August 2nd when it's supposed to come out."
This report certainly fits in with the way all current-gen consoles work. Sony's PS4 required users to download a day-one firmware update and activate their Blu-ray video playback online before it'd function, so this isn't exactly the norm. Basically when consoles are shipped to users they're "asleep" and need to be "woken up" with updates.
So if you plan on picking up a Xbox One S, be sure to update it as soon as you get it. We can't really knock Microsoft or the Xbox One S for needing updates. This is basically the current state of console gaming, warts and all.
Oddly enough Microsoft has chosen to stagger the Xbox One S launch in favor of the most expensive $399 2TB SKU, even though the company adamantly pushed the 500GB's $299 price tag at E3 2016. I recognized this tactic for what it is--a coercive, yet effective, marketing strategy. The expensive 2TB Xbox One S will launch on August 2 whereas the less expensive $299 500GB and $349 1TB models will launch weeks later on August 23.
Microsoft's Xbox One S is 40% smaller than current Xbox One models, supports 4K UHD Blu-ray playback and even upscales native 1080p Xbox One games to 4K resolution. The mini system supports HDR for a new range of color vibrancy as well.
The console also has a new AMD semi-custom SoC that can reportedly boost CPU and GPU power to smooth out frame rates in some games, but Xbox boss Phil Spencer claims this isn't true.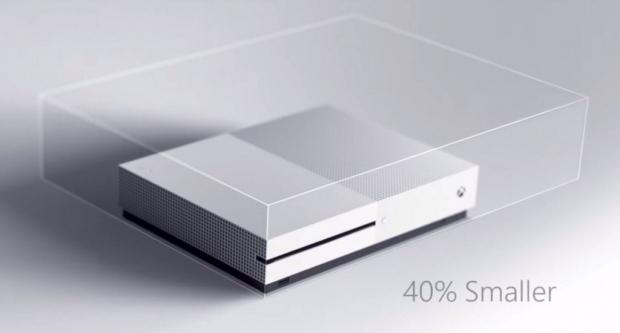 Check below for a quick rundown of pricing and an intro video:
2TB Xbox One S ($399) - August 2
1TB Xbox One S ($349) - August 23
500GB Xbox One S ($299) - August 23