NVIDIA has just unleashed its new Quadro P6000 and P5000 graphics cards, both based on the new Pascal architecture and on the 16nm FinFET process.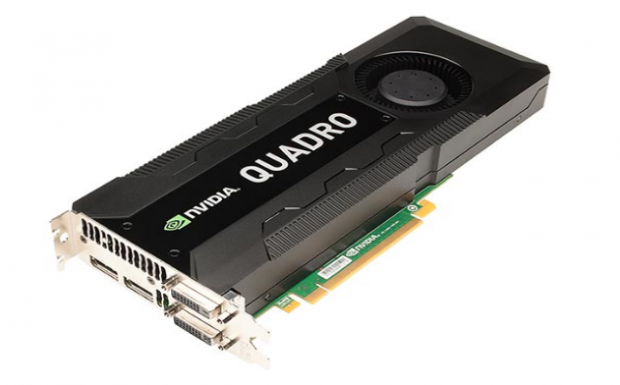 Starting with the higher-end Quadro P6000, we have a P100 GPU with the full 3840 CUDA cores and a huge 24GB of GDDR5X RAM. It will have 4 x DisplayPort 1.4 connectors and DVI, with NVIDIA saying the Quadro P6000 can support four 5K 60Hz displays.
The Quadro P5000 has the GP104 GPU (the same one found in the GeForce GTX 1080 and GTX 1070) while it has 2560 CUDA cores. There's 16GB of DDR5X RAM, four DisplayPort and DVI outputs. Where Quadro cards differ from the GeForce side of things, is that the new Quadro graphics cards support 4K 120/240Hz and even 8K video at 30Hz.
NVIDIA will be launching the new Quadro P6000 and P5000 graphics cards in October, aimed at the business market and professional side of the business.