We're not far away from the launch of NVIDIA's GeForce GTX 1060, and we're already hearing about the mobile variant, which is reportedly not going to have much of a performance difference between the desktop and notebook parts.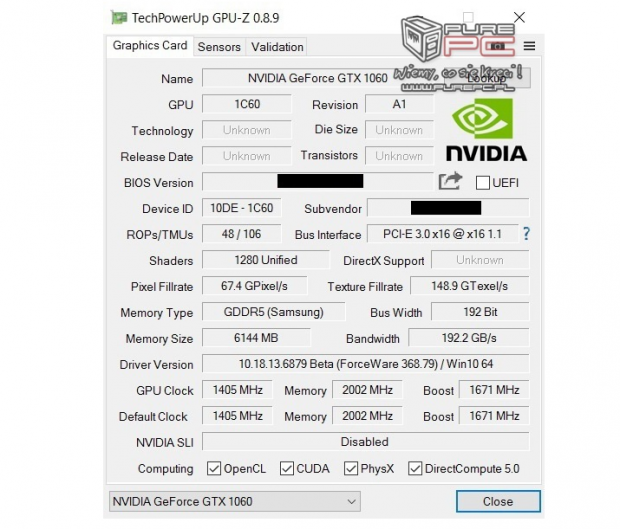 Polish website Purepc is reporting that the only difference between the GeForce GTX 1060 on the notebook and desktop is the clock speeds, where they said: "The only difference between the GeForce GTX 1060, for laptops and desktop version, will be reduced core speed. 1405 MHz instead of 1506 MHz in the basic mode, and 1671 MHz instead of 1709 MHz GPU Boost 3.0".
If this turns out to be true, the GTX 1060 will usher in a new performance standard for gaming notebooks, where 1080p 60FPS shouldn't a problem. Now we need to know the pricing on GTX 1060-powered gaming notebooks, which should be revealed in the very near future.