NVIDIA announced its GeForce GTX 1060 not long ago, but with prices ranging between $249 and $299 - it won't directly compete against AMD's Radeon RX 480 which is priced at $199 to $239 and beyond, depending on whether you want the reference 4GB/8GB model ($199/$239, respectively) or a partner card with a custom PCB and improved cooling.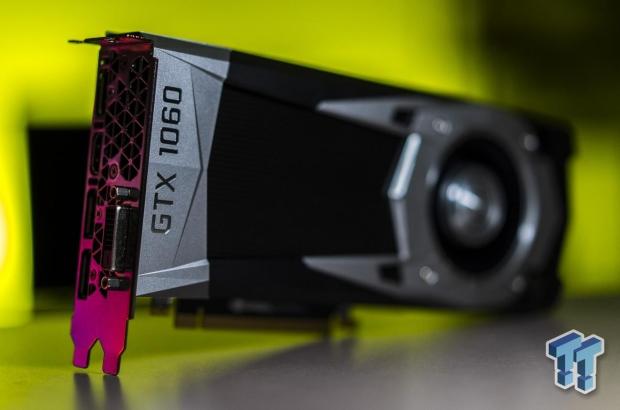 Well, NVIDIA could hit a lower price point with the 3GB variant of its GeForce GTX 1060, as the company has only unveiled the 6GB version thus far. NVIDIA is reported to hit a $149 price on the partner cards, while the GTX 1060 3GB Founders Edition could be priced at $199.
This means NVIDIA would be competing against the Radeon RX 470, which is priced at $149, and is a cut down variant of the Polaris 10 with 4GB of GDDR5. But what will NVIDIA cull from the 3GB variant of the GeForce GTX 1060 to get the price down? The GTX 1060 6GB features GPU clocks of 1506/1708 for base/boost, respectively - while it has a 192-bit memory bus for its 6GB of GDDR5 RAM.
NVIDIA's GeForce GTX 1060 3GB variant will reportedly have the same 192-bit memory bus and a 100W TDP - down from the 120W TDP on the GTX 1060 6GB card. Both the 3GB and 6GB versions of the GTX 1060 will be powered by a single 6-pin PCIe power connector.
The biggest question will be: can the GeForce GTX 1060 3GB variant beat the RX 470? Will it be fast enough with its cut down specs (we don't know GPU clocks yet) to beat the RX 480? 3GB isn't enough for 4K gaming, but gamers won't be spending $149-$199 on a 4K-capable gaming GPU, either.