Rockstar Games parent company Take-Two Interactive will be at Gamescom 2016, so we could see Red Dead Redemption 2 teased and/or revealed onstage.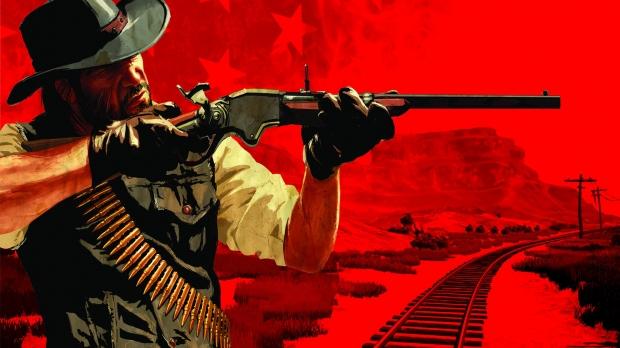 Take-Two Interactive skipped E3 2016 and missed the opportunity to reveal Red Dead Redemption 2: Legends of the Old West, but we could see the hugely anticipated sequel announced at Gamescom. The publisher will be in attendance (although Rockstar won't be tagging along) and has two separate booth areas that could feature demo builds of RDR2 and other titles.
Evidence of a Red Dead Redemption sequel--actually it might be a prequel--has been mounting, especially now that a copy of the game's map leaked out, adding more credence that the game will feature a "much bigger open world". The most convincing evidence comes from Take-Two CEO Strauss Zelnick, who confirmed the company is working on some "exciting future projects" that culminate in a "robust development plan that extends well beyond the current fiscal year."
As a result of these "exciting future projects," Take-Two forecasts some significant revenue spikes for Fiscal Year 2018 (April 2017 onward). Take-Two President Karl Slatoff even went so far as to say that these new projects give the company "high confidence" in terms of money-making potential, pretty much telling us that another huge Rockstar game is in the works.
"Looking ahead, we expect to grow Non-GAAP revenues and earnings in fiscal 2018, based on our robust development plan that extends well beyond the current fiscal year. Rockstar Games is of course hard at work on some exciting future projects that will be revealed soon," Take-Two Interactive CEO Strauss Zelnick said during the company's FY16 earnings call.
"You mentioned you expect growth on revenue and earnings for FY18, so what gives you the confidence to say that now?" an analyst asked during the call's Q&A session.
"It's what we're working on in our development studios," said CEO Strauss Zelnick.
"We have very good visibility into our pipeline, and based on what we see, it gives us high confidence for FY18 growth," Take-Two President Karl Slatoff added.
What would boost revenue more than a huge Rockstar game like Red Dead Redemption 2, or GTA VI? Or both?
The only catch is that Red Dead Redemption 2 won't be released any time soon: rumors pin RDR2 for a Fall 2017 launch, which fits into Take-Two's Fiscal Year 2018 forecasts.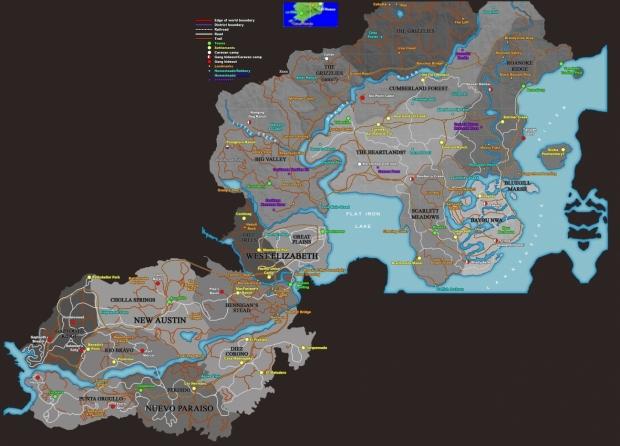 What we know about Red Dead Redemption 2 so far (rumors):
Red Dead Redemption 2's title will be "Legends of the Old West"

Set in a prequel timeline

Features a much bigger open world that overlaps with Red Dead Redemption's original map

Will feature more than one playable character

Coming in Fall 2017
Another big reason I think Red Dead Redemption 2: Legends of the Old West will be unveiled at Gamescom is simple timing. Take-Two/Rockstar need to reveal the game pretty soon if its going to hit its theoretical FY18 release, which is from April 2017 to April 2018.
Theoretically the studio could wait until FY19 what with the "projects well beyond our current fiscal year" quote, but they have a huge window of opportunity now that RDR is fresh in everyone's minds.
Gamers are ready for another Red Dead sequel--it's been six years since Red Dead Redemption came out, and Take-Two has just built up tons of hype by making the original backward compatible on Xbox One. Now that Red Dead Redemption is fresh in the minds of just about every gamer on the market, it's the perfect time to reveal a sequel, and I honestly think we'll see a reveal at Gamescom.
Rumors also say that a Red Dead Redemption HD remaster is incoming on PS4 and Xbox One, but I feel this could be a waste of time for Rockstar and Take-Two given the game is now backward compatible on Xbox One. I'd say Rockstar is more focused on the sequel, and the massive looming blockbuster that is Grand Theft Auto VI.
Gamescom 2016 will be held from August 17 - 21 in Cologne, Germany, and we'll be sure to update you on all the latest coverage.