Google has just made the internet infrastructure that connects the US with Asia magnitudes faster, with the FASTER Cable System now connected and online. The new FASTER Cable System is packed with the latest technology, and with its six-fiber pair cable it is able to deliver 60Tbps of bandwidth, with Google receiving 10Tbps of that bandwidth.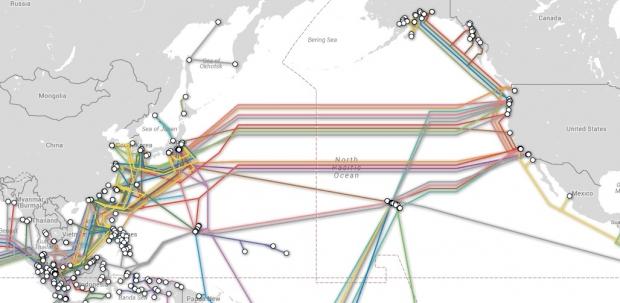 The super-quick FASTER Cable System was constructed by NEC and funded by a consortium of six companies that included Google and multiple Asian telecom giants. There's a huge 5590-mile trans-Pacific submarine cable that was designed from its inception to "support digital coherent transmission technology, using optimized fibers throughout the submarine portion. The combination of extremely low loss fiber, without a dispersion compensation section, and the latest digital signal processor, which compensates for the huge amount of cumulative dispersion at the end of the cable, enable this six-fiber pair cable to deliver 60 Terabits per second (Tbps) of bandwidth across the Pacific", according to the press release from NEC.
Some of the best technology was used to built the FASTER Cable System, with the "latest 100Gbps digital coherent optical transmission technology" being used, there would be some problems, right? According to NEC's Project Manager, Kenichi Yoneyama, there were issues - with Yoneyama saying there were "many challenges during the construction", but he said that the now-connected FASTER Cable System would "not only bring benefits to the United States and Japan, but to the entire Asia-Pacific region".