Battlefield 1 will not require a web browser to play
No more browser required to play recent Battlefield games, DICE opting for new launcher.
Published Thu, Jun 23 2016 6:54 PM CDT
|
Updated Tue, Nov 3 2020 11:59 AM CST
Yesterday it came out that Battlefield 1 would feature a new interface for forming squads, finding maps and modes, and so on. Details were vague though and it was left unclear as to whether the web-based Battlelog would be receiving an update or something else.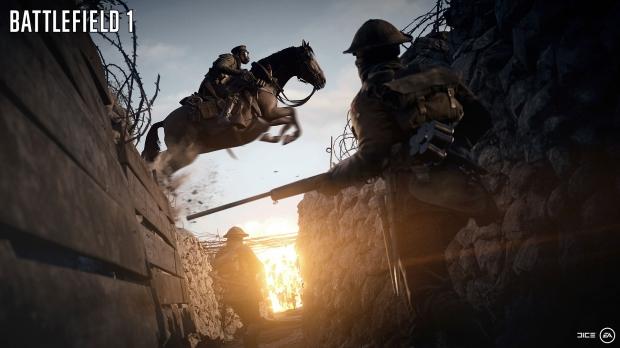 Today the picture gets more clear: YouTuber Westie says on Twitter the game will feature a "new launcher", which DICE engineer Julian Manolov later clarifies will not utilize a web browser at all. So for those of you that hated having to boot a browser to get into matches before, that's no longer the case. Of course, it seems you'll have to boot a launcher instead, but SgtDangerCow (another YouTuber) claims it's "much better" than Battlelog, so maybe it will be an easier pill to swallow.
"New launcher" could mean a lot of things, but I'm going to go with something Battle.net-esque.
Both Battlefield Hardline and Battlefield 4 will be supported by the launcher, and DICE says you'll be able to swap between games easily.
Related Tags